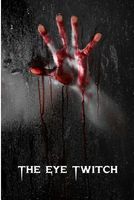 Newest Release
Bibliography:

3 Books - 1 Series

First Book:

March 2013

Latest Book:

February 2015
Full Series List in Order
1 - The Eye Twitch Murders (Mar-2013)
2 - Return to Hillsville (May-2014)
Book List in Order:
3

titles
The Eye Twitch Murders

John Twait, Chief and lead detective for the Hillsville police department is waking up with one thought on his mind, retirement and sandy beaches. Hillsville, Nebraska is a small town with a crime rate that is virtually non-existent. Chief John Twait...

---

Return to Hillsville

John and Sarah Twait are living the retirement life to its fullest.

Escaping death just weeks before their last day at the Hillsville Police Department the aging couple now has a different lookout on life.

Clambakes, and relaxing nigh...

---

Killer Scent

Free cruises are always fun with bikinis, booze and hot sex, but for John Twait this one is deadly.John and Sarah, back home in the Caribbean to relax and recuperate from their harrowing return to Hillsville, Nebraska coming to the aid of good friend...

---
Frequently Asked Questions (FAQ)
Tony Rehor has published 3 books.
Tony Rehor does not have a new book coming out soon. The latest book, Killer Scent, was published in February 2015.
The first book by Tony Rehor, The Eye Twitch Murders, was published in March 2013.
Yes. Tony Rehor has 1 series.