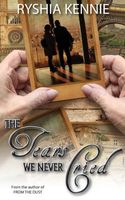 Newest Release
Bibliography:

13 Books - 2 Series

First Book:

December 2007

Latest Book:

December 2019

Rating:
Full Series List in Order
1 - Wanted by the Marshal (Sep-2019)
2 - Marshal on a Mission (Oct-2019)
1 - Sheik's Rule (Apr-2017)
2 - Sheik's Rescue (May-2017)
3 - Son of the Sheik (Jun-2017)
4 - Sheik Defense (Jul-2017)
Book List in Order:
13

titles
From the Dust

Love can be so... unexpected. In the spring of 1935, understated beauty Eva Edwards is widowed. A blessing to be sure. Having long since left England, a rare talent for music and notions of love behind, her one focus is keeping her farm and raising a...

---

Ring of Desire

Whispers of an ancient magic drew them together ... In the medieval land of Hafne, a curse has swept through the land leaving it barren and without hope. As one of the chosen, Vala watches for signs of the prophecy and with it, the owner of a ring wh...

---

Fatal Intent

Selected as a semifinalist in the 2013 Kindle Book Review Awards!"The fast-paced and highly dramatic plot is extremely fresh . . . Fatal Intent combines mystery with romance, a romance which is unusual and unique. 5 Stars." -- Gayani Hathurusingh...

---

Intent to Kill

"Reminded me of the movie Romancing the Stone, but serious and in Cambodia. A great read and a great escape to the wilds of the tropical jungles of South-East Asia, the beautiful ruins of Siem Reap." -- Hannah's WordsA ruthless band of smugglers...

---

Legacy of Fear

Andra Vandersan is an expert code breaker, as fiercely independent and beautiful as she is brilliant. Working at the highest levels of deciphering, she's always remained at a safe distance from the seamy underworld of Hong Kong's criminal elite -...

---

Suspect Witness

An undercover operation is the only way to bring an innocent witness home… After months searching for a schoolteacher on the run from a criminal gang, CIA operative Josh Sedovich finally finds the innocent beauty in the remotest part of Malaysi...

---

Sheik's Rule

He's an investigator on a mission, but it's impossible to ignore the brilliant woman helping him complete it… His sister's life is at stake, and despite his wealth and power, Sheik Emir Al-Nassar feels helpless. At least heading his family's se...

---

Sheik's Rescue

As a sheik, he always got what he wanted -- until he met his beautiful and challenging new partner… Zafir Al-Nassar knows everything about Jade Van Everett. He's studied the cases she's worked for his family's company and for the FBI. And it's ...

---

Son of the Sheik

Heir to a Fortune Someone is threatening to expose Sara Elliott's secret. After draining her bank account, she flees to Morocco to face the one man she fears, the only man who can truly protect her son. Sheik Talib Al-Nassar has money and power b...

---

---

Sheik Defense

He's the one she can't remember, she's the one he can't forget… Tossed overboard, Ava Adams had been left for dead, drifting at sea. But security specialist Faisal Al-Nassar was determined to find her. He owed her father a great debt and had ne...

---

Wanted by the Marshal

Can he keep the key witness from harm… before it's too late? After escaping a terrifying encounter with a serial killer, RN Kiera Connell lands in the protection of US Marshal Travis Johnson. In order to make sure she stays alive to testify, ...

---

Marshal on a Mission

She witnessed a robbery. Now she's a killer's target. Tara Munroe thinks she's safe. Then a ruthless gang stalks her from Colorado to Mexico. Thankfully, US Marshal Trent Nielsen isn't far behind and vows to bring her home…whatever it...

---

The Tears We Never Cried

A mother's tragic diagnosis. A daughter's life on hold. An ending and a new beginning ...

Cassandra McDowall's mother has been forgetful for a while, but she never anticipated rapid-onset Alzheimer's to come out of nowhere and shake their wo...

---
Frequently Asked Questions (FAQ)
Ryshia Kennie has published 13 books.
Ryshia Kennie does not have a new book coming out soon. The latest book, The Tears We Never Cried, was published in December 2019.
The first book by Ryshia Kennie, From the Dust, was published in December 2007.
Yes. Ryshia Kennie has 2 series.