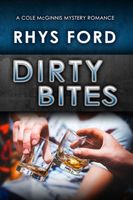 Newest Release
Bibliography:

41 Books - 10 Series

First Book:

July 2011

Latest Book:

September 2022

Rating:
Full Series List in Order
1 - Rebel (Jan-2018)
2 - Savior (Sep-2018)
3 - Hellion (Sep-2019)
1 - Dirty Kiss (Jul-2011)
2 - Dirty Secret (Oct-2012)
3 - Dirty Laundry (Apr-2013)
4 - Dirty Deeds (Apr-2014)
5 - Down and Dirty (Jan-2015)
6 - Dirty Heart (Mar-2016)
1 - Fish Stick Fridays (Dec-2015)
2 - Hanging the Stars (Dec-2016)
2.5 - Tutus and Tinsel (Dec-2018)
1 - Fish and Ghosts (Jan-2014)
2 - Duck Duck Ghost (Sep-2014)
1 - Ink and Shadows (Jul-2015)
1 - Black Dog Blues (Jun-2013)
2 - Mad Lizard Mambo (Sep-2016)
3 - Jacked Cat Jive (Mar-2019)
4 - Silk Dragon Salsa (Jul-2020)
1 - Back in Black (Feb-2020)
1 - Murder and Mayhem (Jun-2015)
2 - Tramps and Thieves (Sep-2017)
1 - Sinner's Gin (Dec-2012)
2 - Whiskey and Wry (Aug-2013)
2.5 - The Devil's Brew (May-2014)
3 - Tequila Mockingbird (Jul-2014)
4 - Sloe Ride (Sep-2015)
5 - Absinthe of Malice (Jun-2016)
6 - Sin and Tonic (May-2018)
7 - 'Nother Sip of Gin (Aug-2020)
1 - Once Upon a Wolf (Feb-2018)
Book List in Order:
41

titles
---

---

---

---

Black Dog Blues

2nd Edition The Kai Gracen Series: Book One Ever since being part of the pot in a high-stakes poker game, elfin outcast Kai Gracen figures he used up his good karma when Dempsey, a human Stalker, won the hand and took him in. Following the violent ...

---

---

---

---

---

---

---

Tequila Mockingbird

Sequel to Whiskey and WrySinners Series: Book Three Lieutenant Connor Morgan of SFPD's SWAT division wasn't looking for love. Especially not in a man. His life plan didn't include one Forest Ackerman, a brown-eyed, blond drummer who's as sexy...

---

Duck Duck Ghost

Sequel to Fish and GhostsHellsinger: Book Two Paranormal investigator Wolf Kincaid knows what his foot tastes like. Mostly because he stuck it firmly in his mouth when his lover, Tristan Pryce, accidentally drugged him with a batch of psychotropic ba...

---

Down and Dirty

A Cole McGinnis Mystery From the moment former LAPD detective Bobby Dawson spots Ichiro Tokugawa, he knows the man is trouble. And not just because the much younger Japanese inker is hot, complicated, and pushes every one of Bobby's buttons. No, Ic...

---

Murder and Mayhem

Murder and Mayhem: Book One Dead women tell no tales. Former cat burglar Rook Stevens stole many a priceless thing in the past, but he's never been accused of taking a life―until now. It was one thing to find a former associate inside Potter's ...

---

Ink and Shadows

Book One of Ink and Shadows Kismet Andreas lives in fear of the shadows.  For the young tattoo artist, the shadows hold more than darkness. He is certain of his insanity because the dark holds creatures and crawling things only he can see―monsters...

---

Sloe Ride

Sequel to Tequila MockingbirdSinners Series: Book Four It isn't easy being a Morgan. Especially when dead bodies start piling up and there's not a damned thing you can do about it. Quinn Morgan never quite fit into the family mold. He dreamed of ...

---

Fish Stick Fridays

Half Moon bay: Book One Deacon Reid was born bad to the bone with no intention of changing. A lifetime of law-bending and living on the edge suits him just fine―until his baby sister dies and he finds himself raising her little girl. Staring down a...

---

Dirty Heart

Cole McGinnis Mysteries Former LAPD detective Cole McGinnis's life nearly ended the day his police partner and best friend Ben Pirelli emptied his service weapon into Cole and his then-lover, Rick. Since Ben turned his gun on himself, Cole thought ...

---

Absinthe of Malice

Sequel to Sloe Ride Sinners Series: Book Five We're getting the band back together. Those six words send a chill down Miki St. John's spine, especially when they're spoken with a nearly religious fervor by his brother-in-all-but-blood, Damien M...

---

---

Mad Lizard Mambo

The Kai Gracen Series: Book Two Kai Gracen has no intention of being anyone's pawn. A pity Fate and SoCalGov have a different opinion on the matter. Licensed Stalkers make their living hunting down monsters and dangerous criminals… and their live...

---

Hanging the Stars

Half Moon Bay: Book Two Angel Daniels grew up hard, one step ahead of the law and always looking over his shoulder. A grifter's son, he'd learned every con and trick in the book but ached for a normal life. Once out on his own, Angel returns to Hal...

---

There's This Guy

How do you save a drowning man when that drowning man is you?Jake Moore's world fits too tightly around him. Every penny he makes as a welder goes to care for his dying father, an abusive, controlling man who's the only family Jake has left. Beca...

---

Dim Sum Asylum

Welcome to Dim Sum Asylum: a San Francisco where it's a ho-hum kind of case when a cop has to chase down an enchanted two-foot-tall shrine god statue with an impressive Fu Manchu mustache that's running around Chinatown, trolling sex magic and chao...

---

Tramps and Thieves

Murder and Mayhem: Book Two Whoever said blood was thicker than water never stood in a pool of it. Retiring from stealing priceless treasures seemed like a surefire way for Rook Stevens to stay on the right side of the law. The only cop in his life...

---

Rebel

415 Ink: Book OneThe hardest thing a rebel can do isn't standing up for something―it's standing up for himself.Life takes delight in stabbing Gus Scott in the back when he least expects it. After Gus spends years running from his past, present,...

---

Once Upon a Wolf

/ Romance

Wayward Wolves: Book OneGibson Keller's days are fairly routine: wake up early, get some work done, drink lots of coffee, and take care of Ellis, his older brother, stuck in wolf form after coming home from the war. It's a simple life made up of ...

---

Sin and Tonic

Sequel to Absinthe of MaliceSinners Series: Book Six Miki St. John believed happy endings only existed in fairy tales until his life took a few unexpected turns… and now he's found his own. His best friend, Damien, is back from the dead, and thei...

---

Savior

415 Ink: Book TwoA savior lies in the heart of every good man, but sometimes only love can awaken the man inside the savior.The world's had it out for San Francisco firefighter Mace Crawford from the moment he was born. Rescued from a horrific home...

---

Devil Take Me

Temptation lurks around every corner in worlds sometimes dark, sometimes lurid. Giving in is both dangerous and satisfying, though never in the ways one expects. While these enticements offer a vast range of benefits and boons, the cost is a soul and...

---

---

Cops and Comix

/ Romance

A Murder and Mayhem ShortIt's all fun and games until someone leaves a dead body on the floor. Life for comic book store owner Alex Martin usually runs to the mundane. Sure, he has a regular influx of geeks and freaks, but for the most part, it...

---

---

Jacked Cat Jive

Stalker Kai Gracen knew his human upbringing would eventually clash with his elfin heritage, but not so soon. Between Ryder, a pain-in-his-neck Sidhe Lord coaxing him to join San Diego's Southern Rise Court, and picking up bounties for SoCalGov, he...

---

Ramen Assassin

Ramen Assassin: Book OneWhen life gives Kuro Jenkins lemons, he wants to make ponzu to serve at his Los Angeles ramen shop.Instead he's dodging bullets and wondering how the hell he ended up back in the Black Ops lifestyle he left behind him. After...

---

Hellion

415 Ink: Book Three From the moment SFPD Detective Ruan Nicholls meets Ivo Rogers, he knows the tattoo artist is going to bring chaos to his neat, orderly life. A hellion down to the bone, Ivo is someone Ruan not only doesn''t understand, he''s not e...

---

Back in Black

McGinnis Investigations: Book OneThere are eight million stories in the City of Angels but only one man can stumble upon the body of a former client while being chased by a pair of Dobermans and a deranged psycho dressed as a sheep.That man is Cole M...

---

Wonderland City

/ Contemporary Romance

When Xander Spade went through the Looking Glass, he wasn't looking for salvation. He'd been running from the devil who took his soul, only to fall prey to the greatest monster in Wonderland City, the Queen of Hearts. Years later, the Queen is de...

---

Silk Dragon Salsa

The Kai Gracen Series: Book FourSoCalGov Stalker Kai Gracen always knew Death walked in his shadow. Enough people told him that, including his human mentor, Dempsey. Problem was, the old man never told him what to do when Death eventually caught up.W...

---

'Nother Sip of Gin

/ Contemporary Romance

A Sinners Gin AnthologyFor Crossroads Gin rock stars Miki, Damien, Rafe, and Forest, life is a Möbius strip of music, mayhem, and murder. Through it all, the sweet, hot moments between tours with lovers, friends, and family keep them sane, healthy, ...

---

Bad, Dad, and Dangerous

When the kids are away, the monsters will play.School's out for summer, and these dads are ready to ship their kids off to camp. Not just because their kids are monsters—whose aren't?—but because they're ready for some alone time to let the...

---

---

Detroit Kiss

/ Contemporary Romance

For Javi Navarro, Detroit will become another blood-splattered city in his rearview mirror after he puts its dead back into the ground. Expecting an easy hunting job, Javi instead finds a kiss of ancient vampires on the hunt for a descendant of their...

---

Dirty Bites

/ Contemporary Romance

Danger. Desire. Loss. Love.In every story, there are a thousand more bound up and waiting to be told; here are just a few from the Cole McGinnis Mysteries.As a heartfelt thank you to the readers who fell in love with Cole McGinnis, Kim Jae-Min and th...

---
Frequently Asked Questions (FAQ)
Rhys Ford has published 41 books.
Rhys Ford does not have a new book coming out soon. The latest book, Dirty Bites, was published in September 2022.
The first book by Rhys Ford, Dirty Kiss, was published in July 2011.
Yes. Rhys Ford has 10 series.