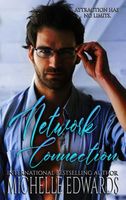 Newest Release
Bibliography:

28 Books - 1 Series

First Book:

March 1991

Latest Book:

November 2022

Rating:
Full Series List in Order
Pa Lia's First Day (Aug-2005)
Stinky Stern Forever (Aug-2005)
Zero Grandparents (Aug-2005)
Book List in Order:
28

titles
Chicken Man

Winner of the National Jewish Book AwardRody is in charge of the chicken coop on the kibbutz where he lives in Israel's Jezreel Valley. He loves his job so much and makes the work seem so delightful that everyone wants a chance to tend the broo...

---

---

---

---

---

Dora's Book

Follow along with Dora and her friend Tom as they turn Dora's story into Dora's Book. The methods may be old-fashioned, but the book turns out beautifully--just like Grandma Molly's homemade strudel. Michelle Edwards's charming story and illustrat...

---

---

---

What's That Noise?

A funny, tender tale of two brothers together in one scary room -- and their triumph over things that go bump in the night.

WHOOSH WHOOSH WHOOSH

AROO AROO AROO

HOO HOO HOO

What's that noise? Alex's little brother, Ben,...

---

---

Papa's Latkes

A family prepares to celebrate Chanukah for the first time since Mama died -- in this heartfelt, bittersweet tale that will resonate with anyone who has ever faced an empty chair at the holiday table.

Three plates, Selma reminded herself. Ju...

---

Pa Lia's First Day

Pa Lia's first day at her new school, Jackson Magnet, isn't going so well. She doesn't know anyone there. She can't find her second-grade classroom. And worst of all, she accidentally gets the only kids who have been nice to her in trouble. Will Pa L...

---

Stinky Stern Forever

Pa Lia has never liked Stinky Stern, the enemy of the second grade. He makes fun of other kids, he says mean things, and he's always causing trouble. But when Stinky is suddenly hit by a car and killed, Pa Lia and the rest of the students in Mrs. Fen...

---

The Talent Show

Jackson Magnet is having a talent show. Howie is excited because everyone will be there to hear her sing. But at the final dress rehearsal in front of the entire school, she gets so scared she can't perform her song. Will Howie make it through Openin...

---

Zero Grandparents

Mrs. Fennessey's class is having a big celebration for Grandparents Day. Everyone is excited--everyone except Calliope James. She doesn't have a grandma or a grandpa. Can Calliope celebrate without a grandparent of her own?
...

---

The Hanukkah Trike

Gabi Greenberg loved Hanukkah. She loved to watch the sun go down. She loved to see the sky grow dark. When the stars appeared, she loved to light the menorah. When Gabi receives a new tricycle, she names it "Hanukkah" and vows to ride it everywhe...

---

Room for the Baby

UH-OH! What's a family to do when there's a baby on the way but no place to put a crib? The big brother-to-be is worried. His mom does have a sewing room, but its every nook and cranny is stuffed with cast-off items and outgrown clothes that ...

---

Max Makes a Cake

Baby sisters can be so annoying! That's what Max thinks. Max needs his daddy's help -- right now! -- to bake a surprise Passover birthday cake for his mommy. But as baby Trudy fusses instead of napping, and Daddy tries to settle her down, their ti...

---

A Hat for Mrs. Goldman

Here's a heartwarming winter picture book that's sure to appeal to families who love knitting. Mrs. Goldman always knits hats for everyone in the neighborhood, and Sophia, who thinks knitting is too hard, helps by making the pom-poms. But now ...

---

Cursed Legacy

/ Paranormal Romance

Cursed LegacyA Debut NovelRevenge and desire fueled me. There were three things about this journey I knew right away: One, someone powerful killed my brother. Two, the Supernatural was not a joke. Three, I was falling for someone who hunted people li...

---

---

A Warrior's Soul

/ Contemporary Romance

Losing Liam brought two families together to heal. Death is a normal part of the military for Logan. It's even becoming normal for civilian Sadie who has lost almost every one she's cared about. Secrets are brought to light and promises can't be kep...

---

Binding Fate

/ Dark Fantasy

Trust. Secrets. War.My life has changed in ways I never could have imagined. I thought finding out who killed Ben would be the end, but it was only the beginning. I had opened a Pandora's Box that I was not prepared to handle.Secrets from the past ...

---

Broken Souls

/ Christian

Two souls connected by one tragedy.Now a civilian, Derek can take over the family business in Haven, South Carolina. It's no easy mission though when he butts heads with the Grill's spitfire of a manager. He has his work cut out for him, learning the...

---

Frozen Bloodlines

/ Contemporary Romance

Sometimes it takes centuries to find the truth.Alex Bennett is on a mission until he finds out that the one person he trusted more than anyone lied and betrayed him.Even though her life is in danger, Zoe Mercer is determined to keep her promise and b...

---

Go Away Birds

Skye is looking for normal. She grew up different and it rankles. Home isn't normal; her mom isn't normal. Her brother, beloved as he is, isn't quite normal, either. Her marriage was kind of normal (Cam is a wealthy, handsome man who's nice enough) a...

---

The No-More-Scared Children Story

The No-More-Scared Children's Story is a three-in-one experience. It's entertainment for parents and children, and it's a teaching tool.Experiencing a storm can be a very scary thing; however, it is not as frightening as it once was for Keisha, Darvo...

---

Reserved Scotch

/ Contemporary Romance

Life is never what you expect.Evan always thought he would live, fight and die. He never expected the life he got.When a threat from his wife's past comes back at her in full force, Evan is the one on the front line ready to fight, even if it means l...

---

Me and the Boss

All the highs and lows of having a bossy, protective, and loving older sibling are depicted in this heartwarming picture book by a critically acclaimed author and award-winning illustrator.  Meet Lee, a little boy who won't give up until he...

---

Network Connection

/ Contemporary Romance

Adam isn't the most sociable person. In fact, he goes out of his way to avoid social situations. So, when a new girl starts at the company and begins to shake things up, he can't ignore her presence or his attraction to her. A feeling he's not used t...

---
Award-Winning Books by Michelle Edwards
Stinky Stern Forever
2006 Gryphon Award -- Children's Literature
Frequently Asked Questions (FAQ)
Michelle Edwards has published 28 books.
Michelle Edwards does not have a new book coming out soon. The latest book, Network Connection, was published in November 2022.
The first book by Michelle Edwards, Chicken Man, was published in March 1991.
Yes. Michelle Edwards has 1 series.