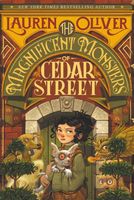 Newest Release
Bibliography:

22 Books - 1 Series

First Book:

March 2010

Latest Book:

February 2020

Rating:
Full Series List in Order
1 - Delirium (Feb-2011)
2 - Pandemonium (Mar-2012)
3 - Requiem (Mar-2013)
Hana (Mar-2012)
Annabel (Jan-2013)
Raven (Mar-2013)
Book List in Order:
22

titles
Before I Fall

What if you had only one day to live? What would you do? Who would you kiss? And how far would you go to save your own life? Samantha Kingston has it all: the world's most crush-worthy boyfriend, three amazing best friends, and first pick of every...

---

Delirium

/ Science Fiction Romance

Ninety-five days, and then I'll be safe. I wonder whether the procedure will hurt. I want to get it over with. It's hard to be patient. It's hard not to be afraid while I'm still uncured, though so far the deliria hasn't touched me yet. Still, I worr...

---

Liesl & Po

Locked in a tiny attic bedroom by her cruel stepmother, Leisl's only friends are the shadows and the mice -- until one evening, quite unexpectedly, a ghost named Po appears. The two instantly become friends, and it is because of Po that Liesl escapes...

---

---

Pandemonium

/ Science Fiction Romance

I'm pushing aside the memory of my nightmare, pushing aside thoughts of Alex, pushing aside thoughts of Hana and my old school, push, push, push, like Raven taught me to do. The old life is dead. But the old Lena is dead too. I buried her. ...

---

The Spindlers

One night when Liza went to bed, Patrick was her chubby, stubby, candy-grubbing and pancake-loving younger brother, who irritated and amused her both, and the next morning, when she woke up, he was not. In fact, he was quite, quite different. Whe...

---

---

Delirium Stories

For the first time, Lauren Oliver's short stories about characters in the Delirium world appear in print. Originally published as digital novellas, Hana, Annabel, and Raven each center around a fascinating and complex character who adds important inf...

---

Raven

/ Science Fiction Romance

This captivating 50-page digital-original story set in the world of Lauren Oliver's New York Times bestselling Delirium series focuses on Raven, the fiery leader of a rebel group in the Wilds. As a teenager, Raven made the split-second decision to...

---

---

Requiem

/ Science Fiction Romance

This exciting finale to Lauren Oliver's New York Times bestselling Delirium trilogy is a riveting blend of nonstop action and forbidden romance in a dystopian United States. Now an active member of the resistance, Lena has transformed. The nascent...

---

---

---

---

Vanishing Girls

New York Times bestselling author Lauren Oliver delivers a gripping story perfect for fans of We Were Liars and I Was Here, about two sisters inexorably altered by a terrible accident. Dara and Nick used to be inseparable, but that was before the ...

---

The Book of Shhh

/ Fantasy

A perfect companion to Lauren Oliver's bestselling Delirium trilogy, The Book of Shhh expands on excerpts included in the original series. Lauren Oliver delves deeper into the world created in the Delirium trilogy and provides fans with an in-de...

---

---

The Fearsome Firebird

In this third book in the exceptional Curiosity House mystery series by bestselling author Lauren Oliver and mysterious recluse H. C. Chester, four children must uncover the evil Nicholas Rattigan's newest dastardly scheme, wage war with a rival fr...

---

---

Broken Things

It's been five years since Summer Marks was brutally murdered in the woods. Everyone thinks Mia and Brynn killed their best friend. That driven by their obsession with a novel called The Way into Lovelorn the three girls had imagined themselves...

---

---

Whistling Willy

Sharing this story for every child who will experience all the phases of growing up and being able to look back with a smile!

Willy whistles morning, noon, and night! Join Willy as he adventures to and fro with a happy tune.

...

---

The Magnificent Monsters of Cedar Street

From the bestselling author of E.B. White Read-Aloud Honor Book Liesl & Po comes a timely and relevant adventure story about monsters of all kinds -- and a girl brave enough to save them. Cordelia Clay loves the work she and her father do together...

---

Szobak

A Szobák delejes és izgalmas történet a buntudatról, a szeretetrol és a családi titkokról.Meghal Richard Walker, a magányos pátriárka. Megérkezik az elidegenedett család ??? Caroline, a megkeseredett elvált feleség, Trenton, a zaklatott kamasz, Minna...

---
Award-Winning Books by Lauren Oliver
Before I Fall
2010 Goodreads Choice Award -- Young Adult Fiction
2013 Garden State Teen Book Award -- Fiction (Grades 9-12)
Frequently Asked Questions (FAQ)
Lauren Oliver has published 22 books.
Lauren Oliver does not have a new book coming out soon. The latest book, The Magnificent Monsters of Cedar Street, was published in February 2020.
The first book by Lauren Oliver, Before I Fall, was published in March 2010.
Yes. Lauren Oliver has 1 series.