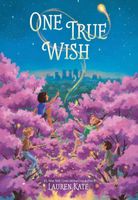 Newest Release
Bibliography:

13 Books - 2 Series

First Book:

November 2009

Latest Book:

May 2023

Rating:
Full Series List in Order
1 - Fallen (Dec-2009)
2 - Torment (Oct-2010)
3 - Passion (Jun-2011)
4 - Rapture (Jun-2012)
5 - Unforgiven (Nov-2015)
Fallen in Love (Feb-2012)
1 - Teardrop (Oct-2013)
1.5 - Last Day of Love (Dec-2013)
2 - Waterfall (Nov-2014)
Book List in Order:
13

titles
The Betrayal of Natalie Hargrove

A steamy Southern beauty makes one fatal mistake Natalie Hargrove would kill to be her high school's Palmetto Princess. But her boyfriend Mike King doesn't share her dream and risks losing the honor of Palmetto Prince to Natalie's nemesis, Justin ...

---

Fallen

WHAT IF THE PERSON YOU WERE MEANT TO BE WITH COULD NEVER BE YOURS? There's something achingly familiar about Daniel Grigori. Mysterious and aloof, he captures Luce Price's attention from the moment she sees him on her first day at Sword & Cross...

---

Torment

HOW MANY LIVES DO YOU NEED TO LIVE BEFORE YOU FIND SOMEONE WORTH DYING FOR? Hell on earth. That's what it's like for Luce to be apart from her fallen angel boyfriend, Daniel. It took them an eternity to find one another, but now he has told ...

---

Passion

Luce would die for Daniel. And she has. Over and over again. Throughout time, Luce and Daniel have found each other, only to be painfully torn apart: Luce dead, Daniel left broken and alone. But perhaps it doesn't need to be that way. . . . Luce is...

---

Fallen in Love

What makes your heart race a little faster? Just in time for Valentine's Day, it's FALLEN IN LOVE, four wholly original new stories collected in a new novel set in the Middle Ages by Lauren Kate. FALLEN IN LOVE gives fans the much-talked about but ne...

---

Rapture

The sky is dark with wings. . . . Like sand through an hourglass, time is running out for Luce and Daniel. To stop Lucifer from erasing the past, they must find the place where the angels fell to earth. Dark forces are after them, and Daniel do...

---

Teardrop

TEARDROP launches a new series from Lauren Kate, author of the #1 "New York Times" bestselling "FALLEN" series. Haunting, mysterious, romantic and steeped in mythology, TEARDROP is the epic saga of Eureka Boudreaux, a 17-year old Louisiana girl whose...

---

Last Day of Love

/ Paranormal Romance

Don't miss this beautiful original digital story by Lauren Kate, the #1 New York Times bestselling author of the Fallen series, set in the romantic world of Teardrop, a place of devastating secrets and dark magic . . . a world where everything you l...

---

Waterfall

From the #1 New York Times bestselling author of the Fallen books comes WATERFALL, a novel about love, betrayal, and epic consequences -- a world-altering tale told by a girl whose tears have the power to raise the lost continent of Atlantis. This se...

---

---

Unforgiven

Every story has a dark side, and this story belongs to Cam, the brooding, bad-boy dark angel FALLEN readers love. High school can be hell. Cam knows what it's like to be haunted. He's spent more time in Hell than any angel ever should. An...

---

The Orphan's Song

The historical adult debut novel by # 1 New York Times bestselling author Lauren Kate, The Orphan's Song is a sweeping love story about family and music--and the secrets each hold--that follows the intertwined fates of two Venetian orphans. A ...

---

By Any Other Name

From # 1 New York Times bestselling author Lauren Kate comes an enemies-to-lovers romance about an editor, her bestselling author, and one life-changing secret.What she doesn't know about love could fill a book.  With a successful career as a ro...

---

One True Wish

A dash of fairy magic brightens this heartfelt and bittersweet middle grade novel about three friends confronting their deepest wishes from #1 New York Times bestselling author Lauren Kate.Phoebe is a wish-granting fairy who doesn't believe in chil...

---
Award-Winning Books by Lauren Kate
Torment
2010 Goodreads Choice Award -- Cover Art
Frequently Asked Questions (FAQ)
Lauren Kate has published 13 books.
The next book by Lauren Kate, One True Wish, will be published in May 2023.
The first book by Lauren Kate, The Betrayal of Natalie Hargrove, was published in November 2009.
Yes. Lauren Kate has 2 series.