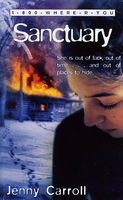 Newest Release
About the Author
Meg Cabot was born on 1 February 1967 in Bloomington, Indiana, USA, daughter of Barbara and C. Victor Cabot, a college professor. She also lived in Grenoble, France and Carmel, California (the setting for her bestselling Mediator series) before moving to New York City after graduating with a bachelor's degree in fine arts from Indiana University.

Meg had never planned on becoming a novelist. She dreamed of being a vet or an actress. She ended up pursuing neither and graduating with a fine arts degree. When she moved to New York City, she landed a job as a freshman dorm assistant manager, which gave her plenty of free time to write. Seven years and a bagful of rejection letters later, her first novel was published in 1998, after almost throwing in the towel. Since then she has published almost 44 works of fiction. She is a diverse writer who has gained success in several genres. She writes historical romance, young adult fiction, and contemporary fiction. She is probably most well known for writing "The Princess Diaries" which was made into a movie starring Anne Hathaway. She is a #1 New York Times bestselling author of books for both adults and tweens/teens under the pen names of Meg Cabot, Meggin Cabot, Patricia Cabot and Jenny Carroll.

Married since 1 April 1993 with Benjamin D. Egnatz, a financial writer and poet, they have two homes: one in New York City and the other in Key West, Florida.