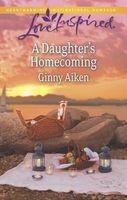 Newest Release
Bibliography:

36 Books - 8 Series

First Book:

December 1993

Latest Book:

February 2014

Rating:
Full Series List in Order
1 - Magnolia (Apr-2000)
2 - Lark (Sep-2000)
3 - Camellia (Jul-2001)
1 - Danger In A Small Town (May-2008)
2 - Suspicion (Dec-2008)
3 - Someone to Trust (Jul-2009)
1 - Design on a Crime (Sep-2005)
2 - Decorating Schemes (Mar-2006)
3 - Interior Motives (Aug-2006)
1 - The Daddy Surprise (Jul-2011)
2 - A Daughter's Homecoming (Feb-2014)
1 - Mistaken For The Mob (Jul-2006)
2 - Mixed Up With The Mob (Sep-2006)
3 - Married To The Mob (Nov-2006)
1 - Priced to Move (Oct-2007)
2 - A Steal of a Deal (Apr-2008)
3 - A Cut Above (Oct-2008)
1 - Light of My Heart (Feb-2004)
2 - Song of My Soul (Jun-2004)
3 - Spring of My Love (Feb-2005)
1 - For Such a Time as This (Aug-2012)
2 - Remember Me When (Jun-2013)
3 - She Shall Be Praised (Jan-2014)
Book List in Order:
36

titles
Love Evergreen

Deep in the forest, she discovered a secret place-and a secret love... In the lush green sanctuary of the northwestern woods, Cecelia escaped her loneliness and discovered a world of quiet beauty. But one day she found she was not alone...as she ...

---

Candy Kiss

There is a place that lives within every heart...a special place where only love can bloom. And from the peaceful mountains of the Rockies to the Eastern windswept shores, there are small towns where gentle hearts can find their home -- and where tru...

---

County Fair

Love is a prize to share... WILLOW After a flood left her penniless, her only hope of survival lay in winning a prize for her ewe in the York, Pennsylvania, County Fair... DANIEL This handsome Irishman had his eye on Willow, but as the owner ...

---

Crystal Memories

Winona, Minnesota, 1997. Amelia Baldwin was thrilled to be costuming a vaudeville revival at a beautiful old theater. She loved clothing and homes and things from another time. But Amelia had no idea that she herself would soon become a part of the p...

---

Something Borrowed

in With This Ring (Tyndale)

Value priced!

Lori Copeland, Dianna Crawford, Ginny Aiken, and Catherine Palmer

Four Victorian-era wedding novellas comprise this romance anthology. Each ends with a wedding feature of a different culture....

---

---

The Wrong Man

in A Bouquet of Love

A feisty young woman makes one last-ditch effort to meet the right man -- and it backfires in hilarious fashion. But as she seeks God's will, she learns that the "wrong man" may be just right for her....

---

A Single's Honeymoon

in Dream Vacation

Ginny Aiken, Jeri Odell, and Elizabeth White

What could be better on a chilly winter's night than a collection of heartwarming stories about special vacations? Readers will love the exotic locations-and unexpected romance-in this trio of no...

---

Magnolia

Proud of her Southern heritage and Confederate ancestors who settled the town of Bellamy, VA, Magnolia Bellamy is determined not to let Yankee restoration expert Clay Marlowe get the best of her. She's overseeing the funds Clay needs to restore the p...

---

---

Lark

Alter the highly successful launch of her literary magazine, Lark Bellamy has come home. Now maybe she'll be more than just another "Bellamy's Blossom." If only she didn't have to face Rich Desmond. As an impetuous, lovestruck teen, Lark hounded poor...

---

Camellia

Outgoing, compassionate, young widow Camellia Bellamy Sprague finds her peace of mind shattered when her trusted doctor retires--in the final trimester of her pregnancy. Worse yet, his replacement is altogether too attractive for Camellia's comfort. ...

---

Memory to Keep

in A Victorian Christmas Keepsake

HeartQuest brings together three original novellas that will stir readers to treasure their own keepsakes of life, love, and romance. These Victorian-era stories will touch hearts with the beauty of new love at Christmastime.

Story list:

---

Great Expectations

in Strings of the Heart

For the Miami-based "Classic Strings" quartet, the mellow tones of violin, viola, bass, and cello blend in perfect harmony. But discord fills the personal life of each member. Marissa Soliz, who plays the upright bass, has serious doubts about the ne...

---

Light of My Heart

Dr. Letitia Morgan comes to Hartvilles, Colorado, in the late 1800s to follow her God-given calling to heal. Soon she becomes Hartville's ministering angel, reaching out to the children of the town drunk and skillfully touching all who need her. But ...

---

Song of My Soul

When you're running from the past, it always catches up with you. Adrian Gamble fled to Hartville, Colorado, to save his life and the lives of those he loved. All he wants now is to disappear in this little mining town and forget the day that made hi...

---

Spring of My Love

SHE WAS A WOMAN ALONE, TRYING TO MAKE HER WAY IN A MAN'S WORLD. HOW FAR WOULD THE TOWN GO TO STOP HER? The winter of 1894 was especially cruel to Angel Rogers. Her beloved father, Oliver "Old Man" Rogers, had passed away, leaving eighteen-year-old...

---

The Hunt for Home

Leaving Dallas behind, Casey Hunt drives to Eden, Texas, praying that her assignment as the temporary manager of the small town's only diner will be successful. But when the diner's employees quit before she sets foot inside, she knows her luck has p...

---

Design on a Crime

Haley Farrell is taking a chance on herself. After earning her interior design certificate, she quits her retail job and opens a decorating business. But starting her own company may be tougher than she first thought. Just as Haley's first assignment...

---

Decorating Schemes

Haley Farrell's life is back on track. Cleared of any involvement in the murder of her best friend, Haley has found loyal decorating clients and has taken over a successful auction house. Life is good--even if she does have to deal with good-looking ...

---

---

Mistaken For The Mob

Being mistaken for a gangster and accused of a series of murders she didn't commit was hardly the quiet life Maryanne Wellborn expected as a Philadelphia librarian. Who would have thought volunteering at her father's retirement home would be so compl...

---

Interior Motives

Interior designer Haley Farrell and contractor Dutch Merrill argue over just about everything--even their rhyming last names. Could it be a budding romance, or is it business as usual for these creative cohorts? Unfortunately, they don't have time to...

---

Lost and Found

in Yuletide in Ireland & Wales

Colleen of Erin by TAMELA HANCOCK MURRAY Colleen Sullivan seems to be the perfect match for Finn Donahue, a successful merchant. But Finn lacks compassion. His coffers are lined by a wealthy customer named Joey. On Christmas Eve, Colleen sets the tab...

---

Mixed Up With The Mob

DEATH AND A DAMSEL IN DISTRESS Strange things were happening to Lauren DiStefano. Since her brother's funeral, a mysterious driver had tried to run her down, menacing mobsters threatened her and a handsome FBI agent saved her life. Something was s...

---

Married To The Mob

A spitfire wife of a recently slain mob boss was much more than FBI agent Dan Maddox had bargained for when he signed on to protect Carlotta Papparelli. After turning state's evidence, Carlie was at the top of the mob's hit list, and it was up to Dan...

---

Priced to Move

Gemologist Andrea Adams is suffering a bad case of burnout at her plum job in the New York Diamond District. So she swaps the Big Apple for Louisville, Kentucky, and joins the S.T.U.D. television shopping network as its newest host. When she's paired...

---

A Steal of a Deal

It Was Supposed to Be a Simple Trip... When gemotogist Andie Adams gets a chance to go to the Kashmir region of Pakistan for a mission trip, she jumps at the opportunity to spearhead the efforts. But her boss at the S.T.U.D. home shopping network wa...

---

Danger In A Small Town

Someone had broken into Tess Graver's home and trashed the place. But this was no random robbery. The intruder was looking for something specific--but what? With her own secrets to keep hidden, Tess reluctantly turned to neighbor Ethan Rogers for hel...

---

A Cut Above

At the behest of her boss Mona, Andie Adams is on her way to Colombia to broker a deal on some emeralds (despite her negligible negotiating skills) and she is going alone. It's just too much trouble traveling with the whole S.T.U.D. entourage. Maybe ...

---

Suspicion

For years, Sheriff Hal Benson has been sweet on Meg Scott. But the tough lawman turns shy around the pretty pharmacist. When Meg is mugged one night while closing up, he runs to her aid. Even though it's out of his jurisdiction, he'll do anything in ...

---

---

Someone to Trust

"I'LL BE WATCHING YOU" So what if she's the fire chief's daughter? Arson investigator Rand Mason doesn't trust Catelyn Caldwell. Seven years ago, he was on the scene when Cate's drunken boyfriend ran her sister and brother-in-law off the road. But t...

---

The Daddy Surprise

Matthew "Ryder" Lyndon has just learned he's the father of a five-year-old girl. A girl who suddenly appears in his life with her mother, Lucie Adams -- and Lucie is everything Ryder remembers. Beautiful, sun-washed, a free spirit who made him smile....

---

For Such a Time as This

Drought has forced farmers around the small town of Bountiful in the Hope region of Oregon to mortgage their property. Then word comes of plans for a spur line to run through the area and join the railroad in nearby Milton. Folks with money see an op...

---

Remember Me When

Inspired by the biblical story of Abigail in 1 Samuel, a Christian woman stands up for what is right, despite life-threatening consequences. When Faith married her husband Roger Nolan he seemed to be an upstanding businessman, owner of a remote me...

---

She Shall Be Praised

When socialite Emma Crowell stops the carriage on the way to Portland to 'exercise' her new puppy, the last thing she expects is to be left behind in decidedly unsuitable attire, let alone kidnapped. Fortunately, she is soon found by local rancher Pe...

---

A Daughter's Homecoming

HOME TO STAY Gabriella Carlini loves her family. But when she returns to Lyndon Point, Washington, to help save their restaurant, she's not sure she's the right person for the job. She's spent her adult life avoiding her heritage. What she needs ...

---

---
Frequently Asked Questions (FAQ)
Ginny Aiken has published 36 books.
Ginny Aiken does not have a new book coming out soon. The latest book, A Daughter's Homecoming, was published in February 2014.
The first book by Ginny Aiken, Love Evergreen, was published in December 1993.
Yes. Ginny Aiken has 8 series.