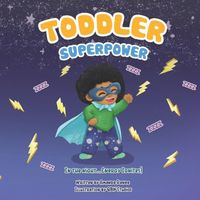 Newest Release
Bibliography:

15 Books - 3 Series

First Book:

March 2013

Latest Book:

September 2022

Rating:
Full Series List in Order
1 - A Snowbound Cowboy Christmas (Nov-2017)
1 - The Lawman's Rebel Bride (Jul-2017)
2 - Wrangling Cupid's Cowboy (Jan-2018)
3 - The Bull Rider's Baby Bombshell (May-2018)
1 - Betting on Texas (Mar-2013)
2 - Home to the Cowboy (Aug-2013)
3 - Blame It on the Rodeo (Feb-2014)
4 - A Texan for Hire (Mar-2015)
5 - Back to Texas (May-2015)
6 - Mistletoe Rodeo (Oct-2015)
7 - The Trouble with Cowgirls (Jun-2016)
8 - A Bull Rider's Pride (Aug-2016)
9 - Twins for Christmas (Dec-2016)
Book List in Order:
15

titles
Betting on Texas

More Than The Ranch At Stake When Miranda Archer bought Double Trouble Ranch, sight unseen, she was eager to leave city life behind and start fresh in the Texas Hill Country. But the property came with some unexpected extras: a few cattle, a coup...

---

Home to the Cowboy

HER HEART NEVER LEFT It seems as if all of Ramblewood, Texas, is far too up-to-date on Tess Dalton's love life, or rather, recent lack thereof. She thought the trip home would help heal her heart -- instead it just put her face-to-face with the fi...

---

Blame It on the Rodeo

A Secret The Size Of Texas Veterinarian Lexi Lawson has her hands full--and not just when she's delivering foals at the Langtry family's ranch. Working there forces Lexi to confront Shane Langtry, the man who broke her heart. True, he seems diffe...

---

A Texan for Hire

FIND YOUR SISTER Three words scrawled on a piece of paper just upended Abby Winchester's world. She'd never known she even had a sister. Abby's sure she'll learn the truth after traveling to the sleepy Texas town where she was born. And tall, bro...

---

Back to Texas

TO TELL THE TRUTH… Bridgett Jameson is the talk of Ramblewood…and not in a good way! With her newfound sister moving to town, her true father being exposed and the knowledge that her mother has lied to her since birth, Bridgett wants to get t...

---

Mistletoe Rodeo

A CHRISTMAS AS BIG AS TEXAS! His entire town was counting on Chase Langtry to win the championship title. Instead, the injured bull rider is slinking back to the family ranch. But how can he stay out of the spotlight with relentless reporter Nola...

---

The Trouble with Cowgirls

THE COWBOY SHE LEFT BEHIND Seeing the love of his life after ten years is a shock for Lane Morgan. Especially when he learns the Italian-born beauty who broke his teenage heart is now a widowed single mother. And she's the new barn manager at Bri...

---

A Bull Rider's Pride

TOO MUCH TO LOSE Surgical resident Sheila Lindstrom's career is right on track, until a handsome bull rider lands on her operating table and smack in the middle of her carefully planned life. As a patient, Brady Sawyer is strictly off-limits; but...

---

Twins for Christmas

ALL HE WANTS FOR CHRISTMAS… From the moment they were born, Hannah Tanner fell completely in love with her best friend's twin girls. Then a terrible car crash leaves her their sole guardian. And before she can even get the twins settled, their ...

---

---

The Lawman's Rebel Bride

SECOND-CHANCE WEDDING… Deputy Sheriff Harlan Slade owes Belle Barnes a wedding, and she's ready to collect. The divorced single dad left Belle at the altar years ago. Now, for the sake of Belle's ailing grandmother, he agrees to temporarily tie...

---

A Snowbound Cowboy Christmas

JINGLE BELLS -- OR WEDDING BELLS? Some people would have thought getting stranded at the Silver Bells guest ranch in Saddle Ridge, Montana, for Christmas -- with the dreamy Dylan Slade, no less -- was idyllic. But for real estate acquisitions exp...

---

Wrangling Cupid's Cowboy

FALLING HEAD OVER BOOTS! Farrier Delta Grace has a strict rule about not getting involved with clients. Rugged ranch owner Garrett Slade is exactly why. The attraction between them is instant. He's also her biggest client and the epitome of comp...

---

The Bull Rider's Baby Bombshell

SURPRISE TIMES THREE! Hollywood event planner Jade Scott can handle a crisis. But when her sister disappears, leaving Jade to care for her infant triplet daughters, Jade needs help. Lots of help. Specifically from Wes Slade, the sexy and not-so-an...

---

Montana Redemption

A secret worth protecting... Chelsea Logan has always had a weakness for bad boys, and Ryder Slade is no exception. She's swept off her feet by the rugged cowboy. But that changes when Chelsea discovers that Ryder is out on parole after being conv...

---

Toddler Superpower

In the night....energy ignites! Aman harnesses his energy superpower when the sun goes down and the stars begin to twinkle. Aman is seen zipping and zapping through the halls with his cape flowing behind him as his mother tries to get him ready for b...

---
Frequently Asked Questions (FAQ)
Amanda Renee has published 15 books.
Amanda Renee does not have a new book coming out soon. The latest book, Toddler Superpower, was published in September 2022.
The first book by Amanda Renee, Betting on Texas, was published in March 2013.
Yes. Amanda Renee has 3 series.