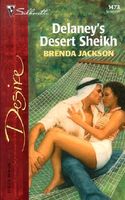 Length:

34 Books

First:

November 2002

Latest:

May 2018

Rating:
Series Description
The Westmorelands is a contemporary romance series that features the Westmoreland family. First published in November 2002, the series follows this family's branches in Atlanta and Denver.

Author Brenda Jackson is best known for her multicultural romance novels, including this series. Many of her books have reached the New York Times and USA Today bestseller lists.

Ms. Jackson has published over 130 titles, both standalone novels and many series, the most of any African-American romance authors. Other popular series include Bachelors in Demand, The Grangers, and Forged in Steel.