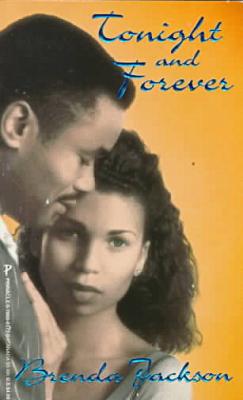 Length:

22 Books

First Book:

August 1995

Latest Book:

March 2018

Genres:

Contemporary Romance

Series Rating:

Description:

Brenda Jackson's Madaris Family series follows the love lives of different men of the Madaris family members. Like her other series, this one is also a multicultural contemporary romance, what Jackson is so famous for. Jackson made her debut as a novelist with this series, starting with Tonight and Forever first published in August, 1995.

Jackson is a prolific romance writer, with over 130 titles in her bibliography. She is most well known for her romance series including the Westmorlands, Steele, and Voluptuous Women. She is also the first African American novelist to reach 100 titles.
The Madaris Family Series in Order (22 Books)
Book Descriptions for series: A Madaris Family Novel
Tonight and Forever

Book - 1


Hoping to leave the past behind after a bitter divorce, Lorren Jacobs returns to her Texas hometown, where she meets doctor Justin Madaris, who encourages her to take a second chance at love. Original....

---

Cupid's Bow

in A Valentine Kiss

Book - 2


ENJOY A COLLECTION OF STORIES THAT ARE IDEALLY SUITED FOR THIS SPECIAL SEASON OF HEARTS AND FLOWERS. IN ALL THREE TALES, LOVERS FIND EACH OTHER WITH A LITTLE HELP FROM CUPID. ONCE THEY DO, ROMANCE IS LIKE A BOX OF VALENTINE'S MY CHOCOLATES: SWEET; DE...

---

Whispered Promises

Book - 3


Even a once-in-a-lifetime love... When Halston Parker calls his daughter Caitlin to his deathbed, she's shocked to discover that her ex-husband, Dex Madaris, has been summoned as well. It's been four years since Caitlin felt the heat of Dex's touch,...

---

Eternally Yours

Book - 4


Friends…Attorney Syneda Walters and fellow attorney Clayton Madaris are just friends…the last two people likely to end up as lovers. Syneda holds all men at arm's length because of the father whose name she never knew. Clayton has always been a p...

---

One Special Moment

Book - 5


AN OUTRAGEOUS OFFER To help her brother's struggling cosmetics company, Virginia schoolteacher Colby Wingate arrives in Los Angeles for one last-desperate gamble--to have superstar actor Sterling Hamilton endorse her brother's new perfume. But Sterl...

---

Fire and Desire

Book - 6


Two years ago, geologist Corinthians Avery had brazenly sneaked into a hotel room to seduce Dex Madaris, head of Madaris Explorations and the longtime object of her affection. But the man who emerged from the shower to find Corinthians clad in next t...

---

Truly Everlasting

in Something to Celebrate

Book - 7


In "Truly Everlasting" by Brenda Jackson, divorcee Felicia Madaris and football great Trask Maxwell embrace a blazing passion that will light their way through the New Year and beyond....

---

Essence of Desire

Book - 7


THE MAKEOVER Before becoming a strait-laced wealthy businessman, Robert Noble was considered a bad boy and sexy rogue inside out, while breaking hearts, right and left. No one knows it better than Roxanne Miller since Robert was her brother's best fr...

---

Secret Love

Book - 8


SHINING STAR Stunningly successful actress Diamond Swain needs a peaceful place to hide out from the news-hungry press, a place like Whispering Pines. And yet from the moment she arrives at the remote Texas ranch, Diamond finds herself at odds with ...

---

---

---

---

Strictly Business

in The Best Man

Book - 11


Houston freelance writer Gina Grant Farrell just got a job offer too good to refuse-a week on a Texas ranch to interview the ruthless, ambitious, and very handsome millionaire Mitch Farrell, who happens to be none other than her ex-husband! Is Mitch'...

---

The Midnight Hour

Book - 12


Sexy, dangerous, unforgettable. . .the Madaris family and their unlikely band of friends captured readers' hearts and souls. Now, in The Midnight Hour, bestselling author Brenda Jackson brings us another breathtaking novel featuring the Madaris famil...

---

Unfinished Business

Book - 13


A PROMISE MADE Investigative reporter Christy Madaris doesn't want to complicate her life with romance. She made that mistake once when she believed Alex Maxwell's promise to marry her. True, Alex made that promise when Christy was just a teenager. ...

---

---

Taste of Passion

Book - 15


Attorney Mackenzie "Mac" Standfield swore off love when her heart was shattered into a million pieces. But there's one man who has managed to tempt her beyond reason--rodeo star Luke Madaris. Although five years have passed, Mac discovers when she ru...

---

Sensual Confessions

Book - 16


The last thing he wanted Blade Madaris has watched the men in his family surrender their single status one by one, and he has no plans to join them. But the gorgeous attorney he meets at his cousin's wedding would make a fine notch on his bedpost. An...

---

Inseparable

Book - 17


From friends...to lovers Living under Reese Madaris's roof makes LaKenna James the envy of every woman in town. But Reese's offer of a place to stay is strictly platonic -- just until Kenna's new condo is completed. He has no idea that his best frie...

---

Courting Justice

Book - 18


Winning a high-profile case has given a huge boost to New York attorney DeAngelo Di Meglio's career -- and his love life. Too bad fame hasn't helped him win the woman he's been infatuated with for years. Tired of waiting and wondering, Angelo books a...

---

---

A Madaris Bride for Christmas

Book - 19


IN HER 100TH BOOK, NEW YORK TIMES AND USA TODAY BESTSELLING AUTHOR blends heated sensuality and drama into a dazzling new novel featuring one of her most unforgettable Madaris heroes yet… One by one, Madaris men have surrendered to the matchmaki...

---

A Very Merry Romance

Book - 20


School principal Jonathan Madaris falls hard the moment new teacher Marilyn Bannister walks into his office. The gray-eyed beauty takes his breath away and makes him regret his school's non-fraternization policy. Still, he immediately knows Marily...

---

Best Laid Plans

Book - 21


Love wasn't supposed to be a part of the deal… Even a famed matchmaker like Nolan Madaris's great-grandmother can't get it right every time. Nolan, the notorious fun-loving ladies' man, could never connect with someone as straitlaced as ...

---
Awards
One Special Moment
1998 RT Reviewers Choice Award -- Multicultural Romance
Frequently Asked Questions (FAQ)
There are 22 books in The Madaris Family series.
The Madaris Family series does not have a new book coming out soon. The latest book, Best Laid Plans (Book 21), was published in March 2018.
The first book in The Madaris Family series, Tonight and Forever, was published in August 1995.
The Madaris Family series primarily falls into the Contemporary Romance genre.