Description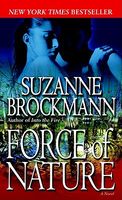 Florida private investigator and ex-cop Ric Alvarado is deep undercover with his beautiful new girl Friday, Annie Dugan, working for notorious crime boss Gordon Burns. FBI agent Jules Cassidy has long been trying to prove Gordon's ties to terrorist activity. Now, thanks to Ric and Annie, Jules has found a way into the lion's den. But in the course of his investigation he comes face-to-face with Robin Chadwick, the charismatic, closeted movie star for whom Jules feels a powerful attraction. Robin's in town promoting his latest film and Gordon is

a star-struck movie buff--as well as a sociopath who may have already executed an FBI infiltrator. As the heat between Ric and Annie, and Jules and Robin, reaches dangerous levels, so do the risks they're willing to take--in the line of duty, for the sake of loyalty, and in the name of something that runs even deeper.
Full Synopsis
About the Book
Published:

Aug-2007

(Hardcover)

Jun-2008

(Paperback)

Formats:

Print / eBook / Audio

Pages:

499

Purchase:
What Readers Are Saying
What do you think? Write your own comment on this book!
Write a Comment

I've been reading Suzanne Brockmann for a long time now and unfortunately her writing is really slipping. Some writers get better with time, some get worse. Well Brockmann falls into the second category. I probably should have given up on this series a couple of books ago, but I keep thinking that things will get better. Everybody can have an off book now and then.

What really got me in this book was the juvenile writing style. Her characters have been become stick figures who talk and don't do that particularly well. Not everyone talks like a 13-year-old, but you wouldn't know it after reading this book.

Another problem for me was the Jules Cassidy storyline. Brockmann's own son is gay and so she is doing everything in her power to promote gay tolerance. I don't have a problem with this at all if it's done well, but the Jules character does severe damage to the image of gays in the workplace. I worked in the airline industry for years and have worked with some really intelligent, articulate, successful gay men. I'm sorry, but not everything in their professional lives revolves around being gay. Our friend Jules meets the President for the first time and the first words out of his mouth are about his sexual orientation. I don't care who you are, a professional would never be so in-your-face about personal issues with the POTUS on their first meeting. And Brockmann wants us to believe that Max is grooming Jules for his position? Is she nuts? This guy has no political savvy whatsoever. I'm glad Jules finally gets his HEA, so maybe Brockmann can get off her soapbox now.

The other characters in the book were less memorable, but then they all sound alike to me anyway. Did I mention the 13-year-old dialogue thing?