Description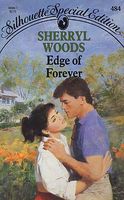 Dana Brantley had moved to sleepy River Glen to escape her traumatic past and find the peace she craved. Then a charming ten-year-old interrupted her solitude--and on the boy's heels came his handsome, insistent father. Passionate Nick Verone jeopardized her privacy... and her heart.

Nick was intrigued by Dana's elusiveness. How could a woman with so much love to give ignore the fires between them? He had to uncover the secrets that haunted her, but he walked a fine line between interest and intrusion. Would the truth push him over

the edge and destroy their fragile union?
Full Synopsis