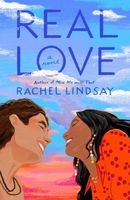 Newest Release
Bibliography:

51 Books - 1 Series

First Book:

January 1964

Latest Book:

March 2023

Rating:
About the Author
Rita Shulman was born in 1927 in London, England, daugther of Jewishs from Russia. She developed a big interest in art. In 1948, she married Michael Lewin and they had a son, Jeremy. She began writing with her first published romance novel in 1950, and she continued published romance novels as Roberta Leigh, Rachel Lindsay, Roumelia Lane and Rozella Lake and as her maiden name Janey Scott. She was one of the first writers to introduce strong career-minded heroines who wouldn't be bossed around by the hero. She had her own film company and wrote and produced 7 TV series for children: Twizzle, Sarah & Hoppity, Torchy and Space Patrol etc. As well as writing the stories, Roberta Leigh also 'wrote' the music for her series, although this usually involved her humming or singing the tune into a tape recorder, after which someone else would arrange and write a score. She studied painting with Diana Raphael and Michael Chaitow, and they awakened her interest in abstract art. Her medium is oil, and watercolour in its various forms. This is done either on paper, or paper bonded on canvas or on board. Her work is deeply emotional, and during a painting session many paintings may be discarded before a state of transcendental calm is obtained. Only then does the true process of creation begin. Her first exhibition was held at the home of Robert Brenner, founder of the Institute of Safety Analysis, Washington DC and the commissions which followed delayed her next exhibition for two years. This was at the Podbury Gallery in London where she remained until the owner retired. She then went to Finnegans Gallery in Mayfair, and remained there until it closed due to Wendy Finnegan's ill health. She now works privately for clients in England, North America and Switzerland. But, romantic fiction has a special place in her life. She lives in London, loves children, dogs and cats and, since the death of her husband, finds her romance in the books.
Full Series List in Order
1 - Heart of a Rose (Jan-1965)
2 - House of Lorraine (May-1966)
3 - The Taming of Laura (Aug-1966)
4 - Love and Doctor Forrest (Aug-1971)
5 - Love and Lucy Granger (Aug-1972)
6 - Moonlight and Magic (Dec-1972)
7 - Price of Love (May-1974)
8 - Business Affair (Jun-1974)
9 - Mask of Gold (Jul-1974)
10 - Food for Love (Dec-1974)
11 - Love in Disguise (Mar-1975)
12 - Affair in Venice (Aug-1975)
13 - Secretary Wife (Nov-1976)
14 - Brazilian Affair (Jan-1978)
15 - Forgotten Marriage (Mar-1978)
16 - Unwanted Wife (Aug-1978)
17 - Rough Diamond Lover (Oct-1978)
18 - An Affair to Forget (Dec-1978)
19 - Man Out of Reach (Feb-1979)
20 - Designing Man (Apr-1979)
21 - My Sister's Keeper (Oct-1979)
22 - The Widening Stream (Mar-1980)
23 - Man of Ice (May-1980)
24 - Wife for a Year (Sep-1980)
25 - Untouched Wife (Feb-1981)
26 - Love and No Marriage (Nov-1981)
27 - Substitute Wife (Dec-1982)
Book List in Order:
51

titles
---

Heart of a Rose

Money couldn't buy happiness--or love An ordinary hardworking girl, Rose enjoyed her job as a florist and found little to respect in the glamorously rich socialites who peopled the south of France. She couldn't understand the idle pleas...

---

House of Lorraine

Nicole Herriot took a dislike to Pierre Dubois the moment she met him, and worked hard to free her uncle's world-famous couture firm from his influence. Then she found that her feelings towards him were changing yet she could not turn aside from ...

---

The Taming of Laura

It seemed that Laura had everything a girl could wish for; she enjoyed her job as an air stewardess, and an attractive, very rich young man wanted to marry her. But the cousin who controlled the family fortunes was sternly against the marriage and...

---

Love and Doctor Forrest

It was Philip Redwood, and his contemptuous attitude towards women doctors, that made student nurse Lesley Forrest leave nursing and become a successful doctor herself. She would show people like Philip Redwood just what a woman could achieve! Yet ...

---

Latitude of Love

Much as the loved her father. when his job took him to live in Yorkshire Laura felt she could hardly bear to go - and as soon as they arrived she knew she had been right to be apprehensive. she didn't like the place, the people, or the way of lif...

---

Love and Lucy Granger

Lucy Granger and Paul Harlow had no doubt about their love for one another. But he was a millionaire business tycoon and she was a very ordinary working girl. Would their love really be strong enough to stand up to all the differences between them...

---

Moonlight and Magic

Jane Berry was, in looks, the image of Janey Belton, the famous and glamorous heiress. For certain reasons, Jane agreed to "double" for the other girl on a luxury cruise of the Mediterranean. Little did she foresee the complications that ...

---

A Question of Marriage

Beth was brokenhearted when Danny Harding let her down, and she vowed that it would be a long time before she fell in love again. It seemed particularly unfair then, that when she decided to take a job as far away from the scene of her romance as po...

---

---

Song in My Heart

Sara had a glittering future ahead of her as an opera singer and then, when her brother got into serious trouble, she gave it all up to help him. But in the process she met her brother's boss, the redoubtable Philip Stafford which led her not only...

---

Chateau in Provence

After years of estrangement, Miranda had been dubious about accepting the invitation of her French grandmother to visit her at her home in Provence, and she set out rather reluctantly. She might not have been so reluctant had she known she would be o...

---

Alien Corn

Fight as she might against her feelings for Rafael Rodriguez, Lorna had to admit them in the end. But the two of them were separated by barriers of nationality, language, and two completely different backgrounds. Lorna was in the position of havin...

---

Cage of Gold

Laurel wasn't sure whether she loved Tony enough to marry him, and the holiday in Greece was to give her an opportunity to make up her mind. And there she encountered Dimitri Janis, who thought he could master everything and everybody -- incl...

---

Price of Love

Paula MacKinnon was a dedicated doctor, whose work and whose patients would always be more important to her than her private life. Jason Scott was a rich man's son, an admitted playboy, whose idea of work, when he bothered to work at all, was to ...

---

Business Affair

Kate Warwick was abruptly brought back from Holiday to face bad news: her father's illness, and some unaccountable difficulties in the family business, a huge luxury store. Marcus Brent offered to help her pull through; but Kate, mistrustful a...

---

Mask of Gold

"Piotr must have a mother". -- Carolyn Clarke, already devoted to the little half-Polish boy, found it impossible to resist the plea from a dying man. And so she became a stepmother, married a few hours before his death to a man she scarcely ...

---

Castle in the Trees

Castle in the Trees -- the very name of it filled Stephanie with excited anticipation. The reality -- the fairytale castle home in Portugal of the aristocratic Maroc family -- was even more fascinating than she had imagined. It was mysterious, fabulo...

---

Food for Love

Nowadays we all take supermarkets for granted -- but how many of us give a thought to the small shopkeeper, gradually being forced out of business by the huge business combines? That was what happened to Amanda Stewart's father, and it was theref...

---

Innocent Deception

Sharon had had no ulterior motive when she took on the job of looking after Paul Sanderson's small daughter--but if he had any inkling who she was, he was certain to suspect her of one. For Sharon was a young, up-and-coming singer who was having ...

---

---

Love in Disguise

To do a friend a favour -- and also because it suited her at the time to get away from home-- Anthea offered to take over temporarily the friend's new job, as housekeeper to the high-powered tycoon Mark Allen. But Mr. Allen, it seemed, preferred ...

---

Affair in Venice

When Erica went to work in Venice she had never dreamed that she would end up by falling in love with the attractive, immensely rich Conte Filippo Rosetti. And Filippo's close friend Claudia Medina, it soon appeared, was going to see to it tha...

---

Prince for Sale

A horrified "No", was Melissa Benton's first reaction to Prince Louis' proposal. Rich, beautiful, head of the powerful Benton Company--she had no interest in a man she'd never even met. And that was a!I right with Prince Louis -- ...

---

Secretary Wife

"Of course I don't want you to go!" Carl assured her. "But I feel guilty for tying you to me. It was supposed to be two years, Laura, not a lifetime." Later Laura thought about his words. In spite of the danger, Carl had decide...

---

Roman Affair

Juliet tried not to think of her last scene with Carlo. Eventually she would be able to laugh at his misjudgment of her--but for the present the hurt was still new and she loved him too much. It was too late now to tell him she was Janice's tw...

---

No Business to Love

Philippa wondered if it were really possible for a heart to break. A few hours ago she would not have believed she could hear Lucas's words and yet wish them unsaid. Now there were too many things that made everything Lucas said impossible. To...

---

Tinsel Star

"I don't expect you to believe anything," Lizbeth almost screamed at him. "And I don't care what you believe! I care nothing for you or your opinions, Danny Ferguson, and the sooner you get out of my life the better!" But e...

---

A Man to Tame

Kate Gibson knew that when she took over the job of factory doctor it would be difficult to persuade the men to accept a woman. She certainly hadn't expected to have the same trouble with Joshua Howard, the forceful head of the company. "Y...

---

The Marquis Takes a Wife

"It can't be true," Beth said to herself. "How can I love a man I met only a week ago?" In a way, however, she had known him much longer--ever since she'd first arrived at Powys months before. Every family portrait she studied, every page of famil...

---

Forbidden Love

Venetia hadn't wanted the assignment in Hong Kong. Acting as secretary to a neurotic, unhappily married woman didn't appeal to her--no matter how important her foreign-office chiefs assured her it was. The job turned out to be even more tr...

---

---

Prescription for Love

It was definitely the strangest marriage proposal Vanessa had ever received. Where were the words of love, the fond endearments? The answer was all too obvious: Georgina. "I don't want to be used," Vanessa protested, as she wrenched th...

---

Brazilian Affair

Philippa wondered if it were really possible for a heart to break. A few hours ago she would not have believed she could hear Lucas's words and yet wish them unsaid. Now there were too many things that made everything Lucas said impossible. To...

---

Forgotten Marriage

After the plane crash, Sharon couldn't remember who she was. Nor why she'd come to England. Why should this man who claimed to be her brother-in-law regard her with such bitter contempt? "Don't stare at me with wounded eyes," h...

---

Love and Dr. Forrest

"I seem to be an extremely bad judge of women," Phillip said at last. "Either that or you're the best actress I've ever met!" It seemed so ironic. Now that the way was clear for her and Phillip to love each other, Lesley co...

---

Unwanted Wife

Tanya dazedly tried to understand what Adrian was saying. "Six years ago," he went on, "your government announced that all its citizens who were married to foreigners had divorced them. So seeing you was something of a shock." Some...

---

Rough Diamond Lover

They not only came from different parts of the country. Their views belonged to different centuries! "Maybe that's why I've never found you real;" Jake said slowly. "Never met a lovely looking female yet who didn't do somet...

---

An Affair to Forget

Suddenly Valerie's world was changed! Fate crossed Valerie's path with that of singing-star idol, Nicky Barratt, and for some strange reason he was reluctant to let her go out of his life. What set her apart from his other admiring fans...

---

Man Out of Reach

They were not free to love each other Sara had sacrificed a brilliant future as an opera singer--using the money for her training to save her brother from prison for embezzling. That was how she met Brian's boss, Philip Stafford, head of the C...

---

Designing Man

They were fighting for fame, fortune and love Hired as a publicist for the Duval salon, Alix Smith was caught up in the rivalry between aging couturier Henri Duval and his son, Paul, a brilliant new designer. Alix was strangely disturbed when t...

---

My Sister's Keeper

Appearances can be deceiving.... "I wouldn't go out with a sailor like you," Ella had said primly. "I hate slumming!" It sounded snobbish, but she had to discourage him somehow. The "sailor" proved to be Bertrand Sco...

---

---

---

The Widening Stream

Had it been just a shipboard romance? Loris Cameron's Atlantic crossing with her friend Melanie had been a dream fulfilled--including falling in love with Brett Halliday. He had proposed and Loris had joyfully accepted. But now everything h...

---

Man of Ice

"You're just another greedy gold digger. " Abby was shocked at Giles Farrow's words. True, his aunt Matilda Bateman had taken Abby under her wing on Abby's dream holiday to India. But Abby hadn't been kind to the elderly...

---

Rent a Wife

How long could she go on pretending? Miles Denton believed he'd uncovered immoral practices at the dating agency where Natalie was working temporarily. Threatening to have it closed down, he offered one alternative: that Natalie pretend to be ...

---

Wife for a Year

If only she could turn back the clock! Juliet Stone was an acclaimed actress and a very happy bride-to-be. But disaster struck when a strange illness ruined her career and caused her fiance to desert her. Lonely and desperate, Juliet accepted D...

---

Untouched Wife

The photographs were explicit and damning Marcos Santana was right: no one would believe that he and Sharley had not been having an affair the pictures said it all. Sharley knew there was good reason for the blackmail. The labor disputes in Ma...

---

Love and No Marriage

Her holiday peace was shattered! Quiet and solitude, the doctor had advised Samantha. But it vanished completely when novelist Bart Jackson arrived unannounced at Gable Cottage and took up residence there. Samantha had been crazy to fall for hi...

---

Second Best Wife

He must never guess her true feelings As far as Adam was concerned, their marriage was a businesslike arrangement. Both had suffered the pain of rejection, and both had vowed to avoid any future emotional ties or commitment. "Our marriage s...

---

Substitute Wife

He must never guess her true feelings As far as Adam was concerned, their marriage was a businesslike arrangement. Both had suffered the pain of rejection, and both had vowed to avoid any future emotional ties or commitment. "Our marriage s...

---

---

---

---

---
Frequently Asked Questions (FAQ)
Rachel Lindsay has published 51 books.
Rachel Lindsay does not have a new book coming out soon. The latest book, Real Love, was published in March 2023.
The first book by Rachel Lindsay, Design for Murder, was published in January 1964.
Yes. Rachel Lindsay has 1 series.