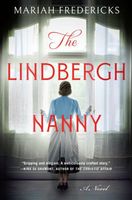 Newest Release
Bibliography:

13 Books - 2 Series

First Book:

May 2004

Latest Book:

November 2022

Rating:
Full Series List in Order
1 - Love (Jan-2006)
2 - Fame (Jan-2008)
3 - Life (Aug-2008)
1 - A Death of No Importance (Apr-2018)
2 - Death of a New American (Apr-2019)
3 - Death of an American Beauty (Apr-2020)
4 - Death of a Showman (Apr-2021)
Book List in Order:
13

titles
The True Meaning of Cleavage

COOL IS COOL AND GEEK IS GEEK, AND AT ELDRIDGE THE TWO DEFINITELY DO NOT MIX. Sari and Jess are best friends and total opposites. They've liked each other ever since they discovered that they are the only two normal people at Eldridge Alternative. A...

---

Head Games

REALITY? I'd give it a C-. That's what fifteen year old Judith Ellis thinks, anyway. Reality is her former best friend not talking to her this year. Reality is her dad living three thousand miles away. Reality is what happened outside 158 West Seven...

---

Crunch Time

Leo, Max, Jane, and Daisy don't have much in common. But when they all blow off their SAT prep in favor of forming their own study group, they actually begin to bond -- over why there's so much competition over a stupid test. And what it really measu...

---

Love

What if, for once, the losers won out against the über-cools? GeekGirl gets GreekGod? It'd turn the school upside down. But that's what Zoe's World, a website that Eberly's eighth-grade girls check out daily, is suggesting. Only Anna, Eve, and Syd ...

---

Fame

Do you have what it takes to be a star? Eve thinks she does. But the school musical is not what she has in mind. Eve doesn't do auditions, particularly not for Mr. Courtney, the music teacher, who's not a big fan of hers. However, when the tarot c...

---

Life

Can you make something happen just by worrying about it? All Syd has ever wanted is to keep her family (human and animal) and friends safe and sound. Shy and quiet, Syd hides from the spotlight, despite her talent on the piano, and is happiest whe...

---

The Girl in the Park

When Wendy Geller's body is found in Central Park after the night of a rager, newspaper headlines scream,"Death in the Park: Party Girl Found Strangled." But shy Rain, once Wendy's best friend, knows there was more to Wendy than just "party girl." As...

---

Season of the Witch

Like Fredericks's The Girl in the Park, here is a page-turner that perfectly captures the world of New York City private schools, as it explores the notion of power among teenage girls. Publisher's Weekly, in a starred review, raves, "Fredericks agai...

---

A Death of No Importance

Through her exquisite prose, sharp observation and deft plotting, Mariah Fredericks invites us into the heart of a changing New York in her remarkable debut adult novel, A Death of No Importance. New York City, 1910. Invisible until she's needed...

---

---

Death of a New American

The atmospheric, compelling follow-up to the stunning debut A Death of No Importance, featuring series character, Jane Prescott. In 1912, as New York reels from the news of the Titanic disaster, ladies' maid Jane Prescott travels to Long Island ...

---

Death of an American Beauty

Death of an American Beauty is the third in Mariah Fredericks's compelling series, set in Gilded Age New York, featuring Jane Prescott. Jane Prescott is taking a break from her duties as lady's maid for a week, and plans to begin it with att...

---

Death of a Showman

In Mariah Fredericks's Death of a Showman, the fourth in this absorbing series set in Gilded Age New York, lady's maid Jane Prescott is thrust into the world of show business, where a killer is stalking Broadway. It is the summer of 1914 and...

---

The Lindbergh Nanny

Mariah Fredericks's The Lindbergh Nanny is powerful, propulsive novel about America's most notorious kidnapping through the eyes of the woman who found herself at the heart of this deadly crime.A masterful blending of fact and fiction that is a...

---
Frequently Asked Questions (FAQ)
Mariah Fredericks has published 13 books.
Mariah Fredericks does not have a new book coming out soon. The latest book, The Lindbergh Nanny, was published in November 2022.
The first book by Mariah Fredericks, The True Meaning of Cleavage, was published in May 2004.
Yes. Mariah Fredericks has 2 series.