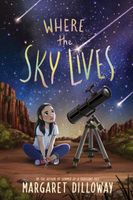 Newest Release
Bibliography:

9 Books - 1 Series

First Book:

August 2010

Latest Book:

March 2022

Rating:
Full Series List in Order
1 - Momotaro Xander and the Lost Island of Monsters (Apr-2016)
2 - Momotaro Xander and the Dream Thief (Apr-2017)
Book List in Order:
9

titles
How to Be an American Housewife

A lively and surprising novel about a Japanese woman with a closely guarded secret, the American daughter who strives to live up to her mother's standards, and the rejuvenating power of forgiveness. "How to Be an American Housewife" is a novel abo...

---

The Care and Handling of Roses with Thorns

Thirty-six-year-old Gal Garner lives a regimented life. Her job teaching biology and her struggle with kidney disease keep her toggling between the high school, the hospital, and her home on a strict schedule. Only at home, in her garden, does Gal...

---

Sisters of Heart and Snow

The award-winning author of How to Be and American Housewife returns with a poignant story of estranged sisters, forced together by family tragedy, who soon learn that sisterhood knows no limits. Rachel and Drew Snow may be sisters, but their liv...

---

Tale of the Warrior Geisha

/ Historical

In this epic historical saga reminiscent of Game of Thrones meets Memoirs of a Geisha, two very different women find their fates intertwined. At the dawn of the shogun era, in 12th century Japan, Tomoe is strong but obedient, a beautiful onnabugeisha...

---

Momotaro Xander and the Lost Island of Monsters

Xander Miyamoto would rather do almost anything than listen to his sixth grade teacher, Mr. Stedman, drone on about weather disasters happening around the globe. If Xander could do stuff he's good at instead, like draw comics and create computer prog...

---

Momotaro Xander and the Dream Thief

Xander Miyamoto should be feeling great. It's the beginning of summer vacation, his mother has returned from a long absence, and he has learned that he is a warrior with special powers. Xander never would have guessed that the old Japanese folktale a...

---

Summer of a Thousand Pies

A heartfelt contemporary middle grade novel about a girl who must try to save her aunt's failing pie shop, perfect for fans of The Thing About Jellyfish, Fish in a Tree -- and The Great British Baking Show. When Cady Bennett is sent to live with...

---

Five Things About Ava Andrews

From Margaret Dilloway, author of Summer of a Thousand Pies, comes a heartfelt and funny story about a shy eleven-year-old who learns to manage her anxiety through improv classes -- and discovers her activist voice. Perfect for fans of Sharon Draper,...

---

Where the Sky Lives

From the author of Five Things About Ava Andrews comes a new middle grade stand-alone novel with STEM and activism themes, set against the backdrop of beautiful Zion National Park. With the perfect blend of humor and heart, this poignant story about ...

---

---
Frequently Asked Questions (FAQ)
Margaret Dilloway has published 9 books.
Margaret Dilloway does not have a new book coming out soon. The latest book, Where the Sky Lives, was published in March 2022.
The first book by Margaret Dilloway, How to Be an American Housewife, was published in August 2010.
Yes. Margaret Dilloway has 1 series.