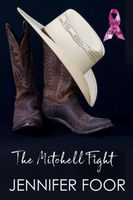 Newest Release
Bibliography:

73 Books - 10 Series

First Book:

February 2012

Latest Book:

September 2019

Rating:
Full Series List in Order
1 - Hustle Me (Feb-2013)
2 - Hustle Him (May-2013)
1 - A Hope and a Chance (Oct-2014)
2 - Hope's Last Chance (Jul-2016)
1 - Repair me (Oct-2013)
2 - Replace Me (Nov-2013)
3 - Restore Me (Jan-2014)
4 - Remember Me (Apr-2014)
5 - Reject Me (Jul-2014)
6 - Redeem Me (Sep-2014)
1 - Love's Suicide (Mar-2014)
2 - Love Survives (Mar-2015)
1 - Letting Go (Oct-2012)
2 - Folding Hearts (Oct-2012)
3 - Raging Love (Nov-2012)
4 - Risking Fate (Dec-2012)
4.5 - Wrapping Up (Jan-2013)
5 - Wanting More (Jan-2013)
6 - Saving Us (Mar-2013)
7 - Blinding Trust (Jun-2013)
8 - Losing Him (Dec-2013)
9 - Loving Her (Dec-2013)
1 - Noah Mitchell (May-2014)
2 - Isabella (Aug-2014)
3 - Christian (Dec-2014)
3.5 - Merry Mitchell Affair (Jan-2015)
4 - Jake Mitchell (Feb-2015)
5 - Jax Mitchell (Feb-2015)
6 - Addison (Jul-2015)
7 - Cassie (Oct-2015)
8 - Jingle All the Mitchell Way (Dec-2015)
9 - Cammie Healy (Jan-2016)
1 - Salt Water Wounds (Aug-2016)
2 - Half-Shelled Heart (Nov-2016)
3 - Waves of Despair (Jan-2017)
4 - Sea of Solitude (Mar-2017)
5 - The Summer Catch (Jul-2017)
1 - Binge (May-2015)
2 - Bereft (Sep-2015)
3 - Belong (Nov-2015)
4 - Because (Mar-2016)
5 - Bound (May-2016)
1 - Ascension (Feb-2012)
2 - Attero (Apr-2012)
3 - Absum (Mar-2012)
4 - Aduro (Jun-2012)
5 - Abeo (Jul-2012)
1 - Twinsequences (Jul-2013)
1 - Twinsequences Willow (Aug-2015)
2 - Twinsequences Ivy (Aug-2015)
Multi-Author Series List
5 -
Summer Maintenance
(Jun-2015)
Book List in Order:
73

titles
Ascension

Countless years ago, measured in thousands, the Gods came first. Monstrous creations were born of their frivolity. Like the Gods, some of the creations were peaceful, others not. Their duty to preserve the earth completed once more, however, the day ...

---

Absum

/ General Fiction

Jesse gave his own life to close the portals to hell and save everyone on earth, including his girlfriend Stephanie. He used his abilities to make her forget she was a Nephilim, and that she and Jesse were ever in love. He did that to protect her fro...

---

Attero

/ General Fiction

Seventeen year old Jesse has already battled Lucifer to close the portals to Hell, and fought to keep the girl of his dreams. When his ten year old sister is kidnapped by someone he trusted Jesse is faced with a whole new set of lies and betrayal. On...

---

---

---

Hope's Chance

/ General Fiction

When Hope's parents divorced two years ago, her life was turned upside down. To pass the time and avoid family issues, she took extra classes and graduated six months before turning eighteen. After being estranged for more than a year, her father mov...

---

Folding Hearts

Book two in the Mitchell Series starts where Letting Go left off. Ty and Miranda have always considered themselves cousins, due to the fact that they both share a common relative - Colt - even though they aren't really related at all. After helping M...

---

Letting Go

Savanna Tate has loved the same guy since she was 14yrs old. Now she and Tyler are in their second year of college. While Savanna is concentrating on maintaining her high grade point average and academic scholarship, Tyler is busy partying with his f...

---

Raging Love

As Savanna and Colt prepare for their wedding, something horrible happens, leaving them to reconsider where and when to get married. After everything seems to go back to normal, something else threatens the happy couple, causing greif, panic, remorse...

---

---

Risking Fate

Book four in the Mitchell Family Series should be read in order. Ty and Miranda have run into more problems with Isabella's biological family. Find out what this family is willing to risk to keep their daughter safe. Contains adult content....

---

Wanting More

Book five in the Mitchell series is finally Conner's story. Please read this series in order, due to the fact that it is a continued story. He may not have the last name Mitchell, but he is a big part of the family. When Conner moved to NC to help ou...

---

Wrapping Up

Come celebrate the holidays with the whole Mitchell clan. Thanksgiving is hosted by Colt and Savanna. Christmas is hosted by Tyler and Miranda. This novella also has some behind the scenes information about Conner that leads to his book, Wanting More...

---

Hustle Me

John (Jammer) Thomas is not one of the good guys your parents want you to end up with. He's been on his own since he was seventeen, traveling from city to city, making enough money to survive by doing the only thing he's ever been good at. Playing po...

---

---

---

---

---

---

---

---

---

Losing Him

Book 8 is Heather's book. Heather, being the villain in almost all of the series, has her own side of the story to tell. Find out what made her lose control, how she handled rejection, and what she did to be a better person. This book should be read ...

---

Loving Her

Tyler Mitchell has been called many things, but his favorite title will always be "Dad". Isabella (Izzy) was the reason he changed his ways and learned to be the man that he's become. For eleven years he and Miranda have lived with a lie; the kind th...

---

---

Love's Suicide

I've been in love with Brooks and Branch Valentine since we were all children. When it came time for me to pick, I sent the other brother away, and he took half of my heart with him.On the night before my marriage to Branch, tempers flared and I slep...

---

---

Noah Mitchell

Noah Mitchell has grown up knowing that he was going to one day take over the family ranch. He's worked along side of his father, Colt, since he was a young child. Now an adult, who has always been raised that family is the most important thing in ...

---

---

---

Isabella

This book is part of the new Mitchell-Healy Series It can be read as a stand alone, but is enjoyed more when read in order. The first book is titled NOAH. This book contains some adult content. It is meant for 18+ readers. One year ago Isabella Mitch...

---

---

---

A Hope and a Chance

Hope's whole world is turned upside down when she's forced to live with her estranged father, who she hasn't seen in years. To make matters worse, she's warned to stay away from the handsome young man living out back in the pool house. Chance is runn...

---

Christian

Christian Mitchell has always made her parents proud. She excels in everything she puts her mind to, and because of her intelligence, has warranted herself a top notch education at Kentucky State University. Though an achievement to be proud of, Chri...

---

---

Merry Mitchell Affair

/ Contemporary Romance

Come celebrate the holiday season with the Mitchell family. Noah is planning a surprise wedding for Shalan. Will you be attending?This book should be read between Christian and Jake. It is classified as #3.5...

---

Riding it Out

One woman One man An empty bed and breakfast A summer storm One night they'll never forget - so they thought... Reed comes into Erica's life, but there's little she knows about him. As his past unfolds, she'll have to decide if love is enough to keep...

---

Jake Mitchell

Jake Mitchell has spent his whole life tied at the hip with his best friend and twin brother Jax. They've shared everything, except for women, which was easy since their tastes were so different.From the moment she walked into the room Jake knew sh...

---

Jax Mitchell

Jax Mitchell isn't the only one with his handsome face, though he wishes that were different. Everything's changed in a short amount of time, after his twin brother came between him and his girlfriend, Reese.With the hurt still lingering in every...

---

Love Survives

Imagine being in love with the same girl since you were ten years old, only to have her fall for your twin instead. This story is rocky. It will rip you apart and possibly put you back together again. I know this because it's my story. The pain and a...

---

---

---

Happily Ever Never

I was about to marry the man of my dreams. We had it all; a life that most could only wish for. I felt like the luckiest woman in the world. Then, in the blink of an eye, it was taken from me. Now I can't grasp how to move forward. I don't even t...

---

Summer Maintenance

/ Contemporary Romance

This story is a stand-alone. It is an estimated 120 pages.After the maintenance man is fired from the Happy Endings Resort, Brice Mitchum steps in to take his place. He's sexy, but very mysterious. With his own hidden agenda, he has a lot to hide.Whi...

---

Addison

/ General Fiction

Addison is the youngest daughter of Colt and Savanna Mitchell.She's also turned out to be the most trouble during her adolescence. Now that a few years have passed since her last bout of problems, she's gotten back into the good graces of her whole f...

---

---

---

Bereft

We'd been married seven years, and for the most part, I thought we were happy. Little did I know my other half wasn't. He'd been screwing around on me for the past six months. Now, on the verge of divorce, I've found myself in a conundrum. He's half ...

---

---

Belong

/ Contemporary Romance

**STAND ALONE READ**Ten years ago I fell in love with a married woman. I walked away so she could be happy, moving across the country to make sure I put space between us. We severed ties, and I promised myself I wouldn't look back. Since then I comm...

---

Jingle All the Mitchell Way

/ Contemporary Romance

The Mitchell twins are up to no good as they venture across the country in an RV hoping to make it in time to celebrate Christmas in Kentucky. Join Jax, Jake, Reese, Amber, and the children as they manage the impossible - Mitchell style.Celebrate the...

---

Cammie Healy

/ Contemporary Romance

I've always done the right thing. People expect nothing less from me.Then came medical school, deadlines, and the pressure of being the best. I became overwhelmed, seeking out alternative ways to stay on top, like extracurricular activities with my...

---

---

Frigid Affair

/ Contemporary Romance

A treacherous winter storm brought him to me. While the wind ripped, freezing everything in reach, he was a HOT distraction, albeit a constant reminder of what I'd been missing. I thought I'd never see him again. I was content with it being a one-nig...

---

---

---

---

Callie Healy

/ General Fiction

Last year my sister came home and fell hopelessly in love with the man I thought I'd have a future with. Now they're parents to a beautiful baby, and as much as I want to be a part of their lives, I can't be around them without feeling betrayed...

---

Hope's Last Chance

Marriage is hard, especially when you're young and happen to be married to a professional baseball player. Chance and I thought we knew what we were up against. We were prepared for the everyday problems we'd face with our decision to marry young, bu...

---

Salt Water Wounds

/ General Fiction

After losing his wife to an untimely death, Buck Wallace has been raising his six children on his own for the last eight years. By day he runs the family business, while at night he remains lost and alone. When a business opportunity arises, Buck ins...

---

Joshua Healy

/ Contemporary Romance

They say without the support from his family, a man is lost. My parents have been pushing me to make the right choices throughout my life. Instead of taking their advice, I've gone against their guidance more times than I care to admit.Now I've d...

---

The Wrong Side of Rock Bottom

/ Contemporary Romance

Rogan Marks lost his wife to addiction. One month later his daughter was taken from him, the court appointing his unforgiving in-laws to raise her. When the system fails him, Rogan will go to extremes to get what's left of his family back. He knows t...

---

Half-Shelled Heart

Brantley (Brant) Wallace Jr thought he had it all figured out. Living with his girlfriend of two years, he works hard on the water all day, and even harder when he gets home at night. The struggles of a serious relationship have always been difficult...

---

---

---

Sea of Solitude

Dane Wallace has always been the kind of guy who goes out of his way to help other people. He's compassionate; a lover of art and nature, who is always seeing the beauty in things. For the past year he's been involved with a beautiful artist from...

---

---

---

Flip My Life

Six years is a long time. People change. Life goes on. For Elias Hargrove it's been a time of reflection and growing up. He'd like to think he's not the same person that walked away from everything, leaving the people closest to him without an ...

---

---

---

---

---

A Mitchell Fight

/ Contemporary Romance

The Mitchell Family is known for their generous charities. Join the family as they attempt to successfully organize an event for a good cause. Or at least, as they try...Partial proceeds of this book will be donated to Cancer Research. ...

---

---

---

---
Frequently Asked Questions (FAQ)
Jennifer Foor has published 73 books.
Jennifer Foor does not have a new book coming out soon. The latest book, Displaced, was published in September 2019.
The first book by Jennifer Foor, Ascension, was published in February 2012.
Yes. Jennifer Foor has 10 series.