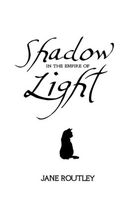 Newest Release
Bibliography:

5 Books - 1 Series

First Book:

May 1997

Latest Book:

January 2021

Rating:
Full Series List in Order
1 - Mage Heart (May-1997)
2 - Fire Angels (Jun-1998)
Book List in Order:
5

titles
Mage Heart

Provincial and naive -- and the most powerful mage in the realm -- young Dion is an innocent adrift in a world of intrigues and treacheries, with foul, hungry demons lurking just beyond its borders. And now she has been called upon to serve her Duke'...

---

Fire Angels

Like a spectacular tapestry depicting a Renaissance world, Jane Routley plaits threads of bold imagination and solid characterization into the richly textured Fire Angels. In this sequel to her acclaimed debut, Mage Heart, Routley transports us to a ...

---

---

The Melded Child

For ten years the peace negotiated by the Tari has held firm. But greedy eyes watch in the distance, coveting the peaceful lands of Yarmar and even the Tari themselves. A new demon master rises bringing pollution and violence. When Yani the Raven is ...

---

Shadow in the Empire of Light

A magical novel of intrigue, mystery and family drama from the award-winning author of Aramaya and Fire Angels! Shine's life is usually dull: an orphan without magic in a family of powerful mages, she's left to run the family estate with only an...

---
Frequently Asked Questions (FAQ)
Jane Routley has published 5 books.
Jane Routley does not have a new book coming out soon. The latest book, Shadow in the Empire of Light, was published in January 2021.
The first book by Jane Routley, Mage Heart, was published in May 1997.
Yes. Jane Routley has 1 series.