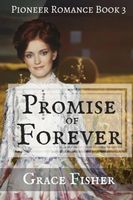 Newest Release
Bibliography:

29 Books - 6 Series

First Book:

February 2016

Latest Book:

January 2018
Full Series List in Order
1 - Love's Amazing Journey (Jul-2016)
2 - A Place to Call Home (Aug-2016)
3 - Changing Love (Dec-2016)
4 - Love Surrendered (Jan-2017)
5 - Captivated Love (Mar-2017)
6 - Searching the Heart (Aug-2017)
7 - Crossing Borders (Aug-2017)
8 - Rare Beauty (Aug-2017)
9 - Love & Expectation (Sep-2017)
10 - Finding Forever Love (Sep-2017)
11 - Now & Forever (Sep-2017)
1 - Devoted to Emerald (Aug-2017)
2 - Capturing Ruby's Heart (Apr-2017)
3 - The Spanish Violet (Apr-2017)
4 - Opal's Last Chance (Sep-2016)
5 - The Strength of Jade (Apr-2017)
6 - Amber's Way Out (Apr-2017)
1 - Her Only Hope (Apr-2017)
2 - Journey to Hope (Jul-2016)
4 - The Beginning of Forever (Jan-2017)
1 - Pearl's New Beginning (Feb-2016)
2 - New Found Love (Jan-2017)
3 - Claiming the Heart (Apr-2017)
4 - Vow of Love (Apr-2017)
1 - Long Awaited Love (Jan-2017)
2 - Long Lost Love (Feb-2017)
1 - Promise of Home (Oct-2017)
2 - Promise of Love (Sep-2017)
3 - Promise of Forever (Jan-2018)
Book List in Order:
29

titles
---

---

---

---

---

Changing Love

/ Historical Romance

From Independence, Missouri, travelers have gathered for the arduous journey along the Oregon Trail. Unknown trials and tribulations are set aside as excitement pushes them onward. If only they could see what lay ahead. Only then would some of the t...

---

The Beginning of Forever

/ Historical Romance

The awaited SEQUEL to Journey to Hope. Join Martha and Joshua's oldest son Jedidiah on his adventure to live life on his own. Unforeseen love will change his priorities quickly as he struggles between being the protector of his small town and givi...

---

Long Awaited Love

/ Historical Romance

Based off of true historical events, get immersed in the story of Meg and Adam as they struggle to find love even in the most unique circumstances…Weary of her socialite life and overbearing father, Meg Sayers has one year to follow her heart befor...

---

---

---

---

---

Captivated Love

Samuel Turner had no intentions of letting his heart get captured by anyone. He was happy in his life and wanted no change. However, after getting hurt while saving a group of pioneers from a band of bandits, his heart simply can't resist the pull ...

---

---

---

---

---

The Spanish Violet

Caught between her desire to fit in and a new intriguing friendship...will she follow what her head tells her is right, or will she follow her heart to a fresh new beginning… Violet has always known she wanted to be a schoolteacher. When she finds ...

---

---

---

---

Crossing Borders

/ Historical Romance

When consumption claims the life of her overbearing father, Rayne Celeste is left alone on his vast plantation in Houma. An heiress to an endowment which everyone believes is too much for her to handle on her own, she seeks out the council of cousins...

---

---

Rare Beauty

/ Historical Romance

Meet Liza and Norm and join them on their journey of finding each other…discovering their secrets…and watch as their love develops into something of beauty. Would there be anything to stand in their way?Liza was on the adventure of a lifetime! ...

---

Searching the Heart

/ Historical Romance

Widowed and desolate, August Weston has enveloped himself in the seclusion of his farm on the outskirts of Bodie, California. Apart from his meddling pastor, August mourns the death of his wife quietly, barely aware of the slowly growing mining town ...

---

Finding Forever Love

/ Historical

Amy was never searching for love…little did she know that it would be found in someone like Riley. Riding on the coattails of Jed and Hope's engagement, Amy has always had feelings of love rising for Jed's deputy, Riley. Riley could not help b...

---

Love & Expectation

/ Historical Romance

In the ever-growing Boston core, Vera Gerrard is running her family's successful fashion house on Cambridge Street. Living with her mother and surpassing the age of marriage, she longs for something deeper, a wish which is answered by two unlikely ...

---

Now & Forever

/ Historical Romance

Asher Collins is looking forward to seeing his beautiful bride after being separated from her for five long years. The war in Pyramid Lake has kept him isolated and out of touch with Julia, whom he had only just wed before his deployment. When he ret...

---

Promise of Love

In the wake of tragedy, Regan Shelagh suddenly finds herself depleted on resources and battling a troubling health concern. Her hopes of heading to Butte indefinitely on hold, she has begrudgingly resigned to her new life in Jamestown, North Dakota. ...

---

Promise of Home

/ Historical Romance

Under the guidance of her husband and protector, Regan Shelagh leaves behind her beloved Ireland in quest of a prosperous future in America. In the wake of an unexpected loss, the journey begins fraught with hardship and woe but through the grace of ...

---

Promise of Forever

After the loss of her mother, first husband and a difficult birth that nearly claimed her life and the life of her baby boy, life for Regan seemed like a never-ending collection of trials. With her new husband unemployed and her family's only sourc...

---

---
Frequently Asked Questions (FAQ)
Grace Fisher has published 29 books.
Grace Fisher does not have a new book coming out soon. The latest book, Promise of Forever, was published in January 2018.
The first book by Grace Fisher, Pearl's New Beginning, was published in February 2016.
Yes. Grace Fisher has 6 series.