Description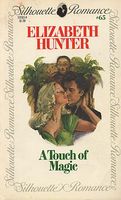 IT HAD SEEMED LIKE A GOOD IDEA

When Harriet Ferrer's godfather unexpectedly asked her to visit his hotel in Gambia, she accepted with alacrity. She did not know that he had also invited the world-renowned playboy and hotel magnate, Phineas de Vere. Nor had she been told that she would have to work for her keep, and that part of her job was to charm Phineas.

Now Harriet had to learn the bittersweet lesson that it is not always easy to mix business with love.