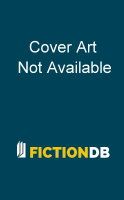 Newest Release
Bibliography:

6 Books - 2 Series

First Book:

November 2013

Latest Book:

September 2014
Full Series List in Order
1 - Hammerhead (Nov-2013)
1 - Services Rended (Aug-2014)
2 - The Sound of Wings (Sep-2014)
Book List in Order:
6

titles
---

---

---

---

The Sound of Wings

/ Horror

In the last installment Penumbra, not quite human, not quite powerful enough, hunted and destroyed the vampires who were destroying her city. How could that have made things worse? Now the other monsters in the city are stronger, now she has more foe...

---

Brain Trash

After the zombie apocalypse our hero must find new ways to survive in a world turned into hell on earth. Emotions must be ignored, remorse cannot be allowed to impede what is necessary for survival. Into that world was born a monster who is not like ...

---
Frequently Asked Questions (FAQ)
Claire Genevieve has published 6 books.
Claire Genevieve does not have a new book coming out soon. The latest book, The Sound of Wings, was published in September 2014.
The first book by Claire Genevieve, Hammerhead, was published in November 2013.
Yes. Claire Genevieve has 2 series.