Maggie Without a Clue by Kasey Michaels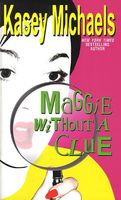 I've got a successful career, a great apartment, a fascinating man...and all I want is to curl up on the sofa with my cats and a bag of Funyuns. What's wrong with this picture?

I should be enjoying the company of Alexandre Blake, Viscount St. Just, hero of my historical mystery novels...but ever since Alex and his sidekick, Sterling, materialized in my living room, I've been dodging dead bodies. The news that the dynamic duo had gotten their own place was music to my ears--until the symphony ended with a hysterical phone call from Berni Toland-James, my recently widowed (as in: just woke up next to the bloody corpse of her estranged husband) publisher...

See? This is what I'm talking about.

Things look bad for Bernie, who'd made no secret of the fact that she wasn't too broken up when Buddy "disappeared" seven years ago. Meanwhile, Sterling's been on the receiving end of some weird threats...

OK, this just got personal. Messing with my friends? Bad move. Messing with my friends while I'm going through nicotine withdrawal? Watch out.

What with trying to sleuth, quit smoking, evade my therapist's more pointed questions, and meet my latest deadline, I'm a woman on the edge. Now, with the clock ticking on Bernie's freedom and Sterling's safety, it's time to get down to business with Alex (no, not that kind of business...well, maybe a little) and get a clue...
cover variations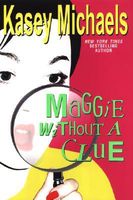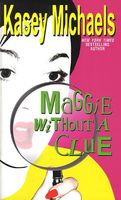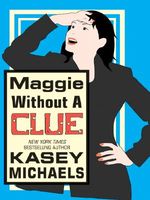 what readers are saying
What do you think? Write your own comment on this book!
Write a Comment
book info
published
Aug-2004 (hardcover)
Aug-2005 (paperback)
sub-genres
Romantic Suspense
---