The Boss's Convenient Bride by Jennie Adams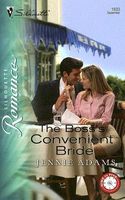 A nine-to-five marriage arrangement...

Claire Dalgliesh is shocked--no, stunned--when her cool, controlled boss declares that he needs a convenient wife--and the woman he's selected for the job is her! Claire may have a crush the size of Australia on her gorgeous boss, Nicholas Monroe, but she's not going to walk up the aisle with him. Not without love.

Claire soon discovers she has no choice but to throw herself headlong into the wedding preparations. But what will Nicholas do when he discovers Claire's secret: that she has no intention of becoming his wife...?
cover variations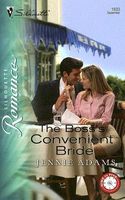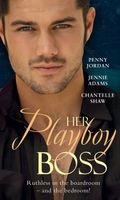 what readers are saying
What do you think? Write your own comment on this book!
Write a Comment
book info
sub-genres
Contemporary Romance
---