Plum Spooky by Janet Evanovich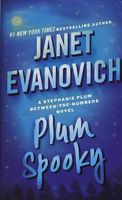 Turn on all the lights and check under your bed. Things are about to get PLUM SPOOKY...

Trenton, New Jersey-based bounty hunter Stephanie Plum is the all-American girl stuck in an uncomfortable job, succeeding on luck and tenacity. On her current most wanted list: Martin Munch, a man whose body hasn't made it out of the boys' department at Macy's but whose larger-than-life brain is the means to his business partner's murderous ends. Usually Stephanie gets her man. This time, she gets Diesel, a bounty hunter whose special skills include tracking men and pleasing women. Now it's up to Stephanie and Diesel to hunt down Munch through the Pine Barrens and face the legendary Jersey Devil - prowling above the treetops in the dark of night - and find a way to survive cranberry bogs, sand in their underwear, too many monkeys to count...and, of course, each other.

cover variations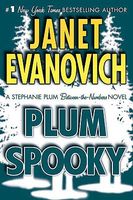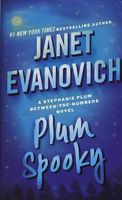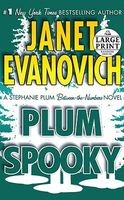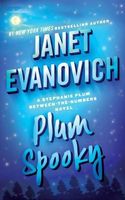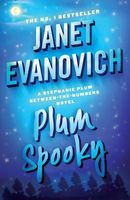 what readers are saying
What do you think? Write your own comment on this book!
Write a Comment
book info
published
Jan-2009 (hardcover)
Jan-2010 (paperback)
sub-genres
Police / Detective / FBI / Law Enforcement
---