Janet Evanovich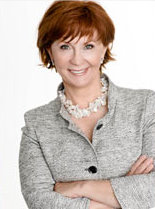 Janet Evanovich was born and raised in South River, New Jersey. She began writing novels in her thirties while she was busy being a housewife and mother. To help her learn the art of dialogue, she took improvisational acting lessons. After years trying to write the Great American Novel, she shifted her focus to romance. She found that she enjoyed the genre. Her first book, "Hero at Large" was published under the pseudonym Steffie Hall. After twelve romance novels, she turned her attention to writing romantic adventure novels and wrote "One for the Money", the first Stephanie Plum mystery novel.
Her books are loved for their sense of humor and playful, dynamic action. She continues to be a bestselling author
She and her husband, Peter, live in New Hampshire.