Family Blessings by Fern Michaels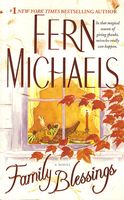 Right before Thanksgiving, a freak tornado drops down into the town of Larkspur in Pennsylvania's Allegheny Mountains and destroys the house where matriarch and candy magnate Loretta Cisco has lived for fifty years. Thanks for nothing, Mother Nature! As if that's not enough, Cisco sees that her beloved triplet grandchildren, Hannah, Sara, and Sam -- all newlyweds -- are having marital problems and yet they refuse to tell her what's going on. So as Cisco's neighbors help to rebuild her home in time for the holidays, she vows to work a miracle that will get her family back on track. Can she do it? Even without a roof over her head?

Join the rambunctious Cisco clan, where passions, tempers, and humor run high -- and the warm-hearted citizens of Larkspur -- for a holiday celebration full of surprises, reunions, good old-fashioned family therapy, and maybe even a wedding!

cover variations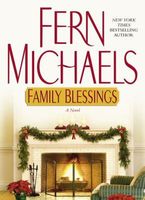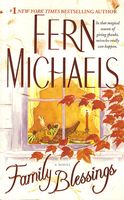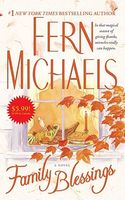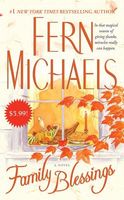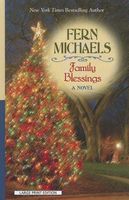 what readers are saying
What do you think? Write your own comment on this book!
Write a Comment
book info
published
Oct-2004 (hardcover)
Oct-2005 (paperback)
sub-genres
Contemporary Romance
---