Fern Michaels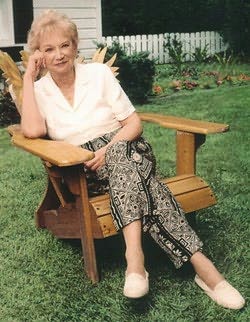 Fern Michaels (nee Mary Ruth Kuczkir) was raised in Hastings, Pennsylvania. She grew up, went to work, got married and had five children. When all of the children were in school, her husband strongly encouraged her to get a job. As her jobs skills were lacking, she decided to write a book. She has written many books since then, most of them New York Bestsellers.
In 1993 she moved from New Jersey to South Carolina and bought a 300 year old plantation house complete with its resident ghost, Mary Margaret. She transformed the former "dump" into a beautiful home with gardens and Spanish moss draped Angel Oaks.
She has been inducted into the New Jersey Literary Hall of Fame and has founded the Fern Michaels Foundation, which provides four year scholarships to deserving students.