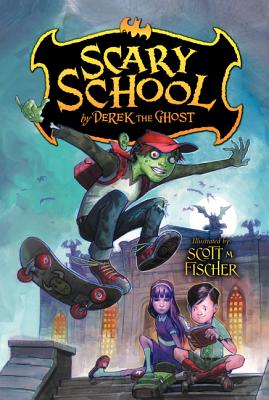 Length:

3 Books

First Book:

July 2011

Latest Book:

June 2013

Genres:

Horror

Age Level:

Middle Grade (Ages 8-12)

Rating:
Scary School Series in Order (3 Books)
Book Descriptions for series: Scary School
Scary School

Book - 1


You think your school's scary? Get a load of these teachers: Ms. Fang, an 850-year-old vampire Dr. Dragonbreath, who just might eat you before recess Mr. Snakeskin -- science class is so much more fun when it's taught by someone who's half zo...

---

Monsters on the March

Book - 2


As winners of last year's Ghoul Games, the students of Scary School are off to Monster Forest. School may be scary, but the forest has a few frights of its own, including: * Bearodactyls -- so terrifying we can't even show you pictures of them * ...

---

The Northern Frights

Book - 3


Charles "New Kid" Nukid and his friends, including Lattie, a girl ninja, must fight an epic battle with an ice dragon to save their school. But first they must survive going to Scream Academy as exchange students. And that may be hard, because th...

---
Frequently Asked Questions (FAQ)
There are 3 books in the Scary School series.
The Scary School series does not have a new book coming out soon. The latest book, The Northern Frights (Book 3), was published in June 2013.
The first book in the Scary School series, Scary School, was published in July 2011.
The Scary School series primarily falls into the Horror genre. This middle grade series was written for ages 8-12, but can be enjoyed by older readers as well.