Description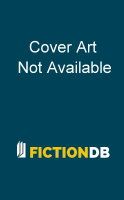 Catherine Sorenson nursed Sherm Addison for seven long years, until the old man died...and plain Catherine, unpretty Catherine, found herself two million dollars wealthier. The whole world suddenly stood open before her...but there had been only one romantic dream in her life: that of marrying Jason Ruart. The Ruarts were Mill Falls, and now, almost unbelievably, Catherine Sorenson was about to become Mrs. Jason Ruart.

Then the rumors began - the dirty rumors, the stories of heavy losses in the mills, the snickering gossip that claimed

Jason would do anything for money in his desperation - including marrying ugly Catherine Sorenson! At first Catherine refused to listen to the stories; then she learned the truth about the death of Jason's first wife...
Full Synopsis
About the Book
Published:

1970

Formats:

Purchase: