Description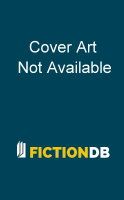 LOVE'S PAWN

Isobel Hunter felt secure with George beside her as the truck braked to a stop beside the Anders house. There were too many unpleasant memories crowding recent days; now that she was back on the island, she was certain that everything would turn out all right.

George took the envelope before she could protest, and ran up to the door. It was answered by a fiftyish woman, a stranger; Isobel wondered what had happened to Dr. Anders' housekeeper, a friendly woman who had been there since Isobel's childhood.

This stranger listened to George's explanation without speaking, and took the envelope, closing the door without so much as a thank you. The feeling that something was wrong came back again...and it would have been far stronger if Isobel had seen the note that George passed to the woman! For no one on this island was what she thought...or hoped! And someone knew that she was in deadly danger...
Full Synopsis
About the Book
Published:

Jan-1971

Formats:

Purchase: