Description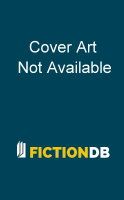 ORNAMENT OF EVIL

The black pearl necklace - young, beautiful, enigmatic India Stuart-Bryce gazed at it with mingled awe and foreboding. This fabulous treasure was her sole legacy from the aristocratic father whose death had shattered her sheltered life in British Calcutta - and sent her halfway around the globe to relatives she did not know and a fate shrouded in fearful mystery.

Desperately India clung to her precious pearls - even when she discovered their price in peril. Their uncanny beauty was no blessing but

a curse that poisoned love and threatened life itself....as East met West in an embrace of evil and a climax of horror...
Full Synopsis
About the Book
Published:

1978

Formats:

Print

Pages:

252

Purchase: