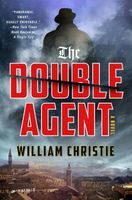 Newest Release
Bibliography:

9 Books - 1 Series

First Book:

August 2000

Latest Book:

November 2022

Rating:
Full Series List in Order
1 - Darkness Under Heaven (Apr-2022)
Book List in Order:
9

titles
Mercy Mission

The slaughter of a Marine security detachment assigned to protect a diplomatic mission in Guatemala sends Rich Welsh, a former Marine officer and current aide to one of Washington's most powerful senators, on a perilous quest into the Guatemalan jung...

---

The Warriors of God

It began with a brutal act of stealth, when Iranian commandos sank an American ship in the Persian Gulf. It escalated faster than anyone could have expected and soon the world teetered on the brink of war when U.S. bombers attacked Iran's vital oil i...

---

The Blood We Shed

This is the gripping story of Marines bonding together as they learn the art of war. It is a story of leadership, brotherhood in battle, and courage in the midst of chaos. Second Lietenant Michael Galway is the commanding officer of 2nd Platoon, E...

---

Threat Level

Now, he returns with a chillingly timely novel that has America taking the war to the enemy--and the enemy taking terror to America... In the war on terrorism, the Secretary of Defense assembles an elite new armed forces group made up of the best f...

---

The Enemy Inside

The enemy has found a new path to America's doorstep, and is approaching fast. In South America, covert operatives Ed Storey and Lee Troy discover that Al Qaeda and the criminal underworld have combined their resources, with money moving from the jun...

---

A Single Spy

A single spy in the right place and at the right moment may change the course of history. Alexsi Ivanovich Smirnov, an orphan and a thief, has been living by his wits and surviving below the ever-watchful eye of the Soviet system until his luck f...

---

Darkness Under Heaven

RELENTLESSLY VIOLENT AND HUMOROUSLY REALISTIC-A HISTORICAL ESPIONAGE THRILLER AT ITS FINEST.Heroism is having to do something drastic to keep from getting killed.That's what security consultant Pete Avakian tells his dinner date, Dr. Judy Rose, on a ...

---

Bargain With the Devil

Retired U.S. Army Special Forces Colonel Peter Avakian is in Africa. Having accepted a contract to protect an abrasive South African oil executive in Nigeria, he foils a kidnapping plot and neatly extracts the man from the country. Summoned to a meet...

---

The Double Agent

From a modern master of the classic espionage novel comes William Christie's The Double Agent, featuring Alexsi Smirnoff - a Russian/German double agent loyal only to himself - in a desperate bid to protect himself, again becomes a double agent, this...

---

---
Frequently Asked Questions (FAQ)
William Christie has published 9 books.
William Christie does not have a new book coming out soon. The latest book, The Double Agent, was published in November 2022.
The first book by William Christie, Mercy Mission, was published in August 2000.
Yes. William Christie has 1 series.