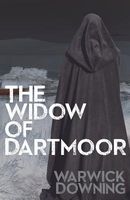 Newest Release
Bibliography:

10 Books - 2 Series

First Book:

January 1975

Latest Book:

April 2014

Rating:
Full Series List in Order
1 - A Clear Case of Murder (Aug-1990)
2 - The Water Cure (Jan-1992)
3 - A Lingering Doubt (Apr-1993)
1 - The Player (Jan-2010)
2 - The Mountains West of Town (1975)
3 - The Gambler, the Minstrel & the Dance Hall Queen (1976)
Book List in Order:
10

titles
---

The Gambler, the Minstrel & the Dance Hall Queen

The setting is Denver, 1976. Joe Reddman, private investigator with the ethic of an Indian, returns. A brutal, headline-grabbing murder has occurred, and Brandy Winters gives Joe a tip that could break the case. But Joe can't reveal his source beca...

---

A Clear Case of Murder

David Reddman, a new attorney with the National Association of Special Prosecutors, is called in to convict a vicious killer, despite the machinations of a crooked judge, a town's dark secrets, and someone who is out to stop Reddman for good...

---

---

---

A Lingering Doubt

Jack Bard, a successful veteran lawyer, is pitted against Keane Williams, a grandstanding young prosecutor with designs on elected office. Bard's client Drusus Church is a former gang member whose climb from the mean streets of Long Beach is made con...

---

Choice of Evils

Rommel leaves her beloved Denver to travel to Washington, D.C., to help prosecute the case of an American accused of killing an Arab from Rashidi, only to find herself working for the defense instead. ...

---

The Player

"Living alone is easier for me than living with a woman. It's easier for the woman, too. Sometimes I shoot at things when I wake up -- the telephone, or the alarm clock, or the sun -- and women tend to be frightened by the practice, although some...

---

The Waterbed Murder

/ Mystery

Though written for readers of the mid-1970's, this award-winning mystery and Book Club selection remains a compelling read. In 1975, Denver, Colorado, was emerging from cow town into big city, and the environmental movement was emerging as a politi...

---

---

The Widow of Dartmoor

Beryl Stapleton felt joy, when her husband Jack was sucked into the Grimpen Mire. Free of his oppressive evil, she opened a fashionable dress shop in London. Known as The Widow of Dartmoor, her enterprise is a success . . . until she is caught, at 2a...

---
Frequently Asked Questions (FAQ)
Warwick Downing has published 10 books.
Warwick Downing does not have a new book coming out soon. The latest book, The Widow of Dartmoor, was published in April 2014.
The first book by Warwick Downing, The Mountains West of Town, was published in January 1975.
Yes. Warwick Downing has 2 series.