Description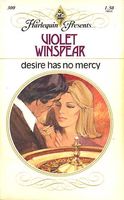 The memory of the night haunted her

Julia Van Holden hated Rome Demario for what he had done to her, but she couldn't erase him from her thoughts. Because of one brief, passionate moment of revenge he had taken her innocence--and had given her his child.

Rome had succeeded in wrecking her life, and her only hope of piecing it together again was to do as he suggested and marry him.

But what kind of marriage would it be--she hating him, he despising her as much as he desired her?