Description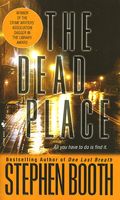 Hailed by the Washington Times as "one of the elite British crime writers," Stephen Booth returns to England's atmospheric Peak District, where Detective Constable Ben Cooper and Detective Sergeant Diane Fry are drawn one cryptic clue at a time to what may well be the scene of their own murders.

The anonymous phone calls indicate a disturbed mind and an unnatural passion for death. Cooper and Fry are hoping the caller is just a harmless crank. Yet the clues within his messages suggest an all-too-real crime -- especially when a woman

vanishes from a parking garage. But it's an unidentified female corpse left in the woods for over a year that really has the detectives worried....
Full Synopsis