Description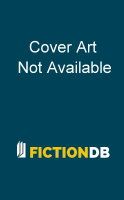 Five very popular stories read by the authors with sound effects and original music.
How the Berenstain Bears Saved Christmas is the story of the year when it seems everyone in Bear Country has gone Christmas–crazy, and Mama Bear is concerned the true holiday spirit has been lost. Santa worries also, and is ready to cancel Christmas! Now it's up to the Berenstain Bears to change his mind.
How can Santa's sleigh land with no snow? How can he fit down all those skinny chimneys? Answers to these and other questions about the true meaning of Christmas are revealed in The Berenstain Bears Meet Santa Bear. In The Berenstain Bears' Thanksgiving the Bear family happily prepares their holiday feast, but danger lurks. The legendary monster, Bigpaw, is coming to Bear Country and it's up to Brother and Sister Bear to save the day.
In The Berenstain Bears and the Prize Pumpkin the Bear family may not win the blue ribbon in the pumpkin contest at the Thanksgiving Festival, but they do remember all that there is to be thankful for. And in The Berenstain Bears' Comic Valentine, the day of Brother Bear's championship hockey game has arrived. It's also the day he finds out the identity of his secret admirer. Who can she be? Brother is in for a big surprise!

Full Synopsis
About the Book
Published:

Sep-2003

Formats:

Audio

Age Level:

02-05

Purchase: