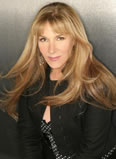 Shannon Drake is the pen name used by author Heather Graham for her historical romances. She holds a theater arts degree from the University of South Florida. She worked in dinner theater, performed back-up vocals, and bartended. She was a stay-at-home mom after the birth of her third child when she began writing. Her first works were romances and short horror stories. Her first book sold in 1982. Since then she has written category, romantic suspense, historical romance, paranormal and holiday fare.
Drake was one of the founding members of the Florida Romance Writers chapter of RWA. She has hosted the Romantic Times Vampire Ball, which directs all its revenues to children's charity.
She loves to travel and scuba dive. She and her husband have been married since their high school graduation and have five children.

Book List in Order:
37

titles
Daughter of Darkness & Light

The Dark AgesAt times, they were not so dark.At times, they were chaos.The Romans left Briton years before. The great King Arthur has been gone two decades as well. There were scattered invasions, of course, but in one village, those of Celtic, Frisi...

---

The Pirate Bride

Those who survive the wrath of Red Robert would never guess the pirate's secret--Red Robert is a woman, masquerading as a man. Yet though the swift steel of her sword has spread her reputation to the farthest corners of the map, there is only one tre...

---

The Queen's Lady

She desired him above all others...Would he now be her executioner? Lady Gwenyth Macleod has staked her fortune and her reputation to help Mary, Queen of Scots take her rightful place on the throne. But her struggle to guide the reckless, defiant ...

---

---

---

---

Dead by Dusk

The rustic oceanfront village of Bella Vista seems like something from an Italian postcard--until young women start disappearing, only to be found horribly mutilated. The police fear a sexual serial killer is at work--something to be hushed up to kee...

---

When We Touch

MIRROR, MIRROR, ON THE WALL... Men! If they aren't accusing Lady Maggie Graham of witchcraft or murder, they're marrying her off to old men who drop dead at the altar. And now she's going to have to save her unruly stepdaughter from a band of thievi...

---

The Awakening

The tree-lined streets and mystical shops of Salem, Massachusetts resonate with a seductive and brutal history. New Orleans musician Megan O'Casey has returned to the home of her ancestors to perform, with her husband Finn, in a weeklong series of co...

---






---

The Lion in Glory

The tides of war have turned for the valiant Scots led by King Robert the Bruce, and they boldly reclaim lands still ruled by the English. When Jamie Graham comes to seize Hamstead Heath, he has no need for a hostage--not even one as beautiful and sp...

---

Realm of Shadows

EVERY NIGHTMARE HAS ITS BEGINNING In an ancient churchyard just outside Paris. archeologists uncover an ancient tomb certain they have stumbled onto the find of the century. But something goes very wrong as the tomb is opened. Something too frighten...

---

Knight Triumphant

After her husband Afton, Lord of Langley, falls prey to a deadly plague, Englishwoman Igrainia finds herself a captive in her own castle...held hostage by Scottish warrior Eric Graham, whose wife and son--prisoners of Lord Langley--have also perished...

---

Deep Midnight

The Hour When Dreams Turn Into Nightmares... An opulent Carnivale ball in Venice takes a terrifying turn for book critic Jordan Riley. As festivity turns into frenzy, she is rescued by a powerful man disguised as a wolf. But was what she witnessed...

---

Seize the Dawn

A grand passion and spellbinding adventure in a shimmering epic of Scotland's tempestuous past... Bold and beautiful, Lady Eleanor of Clarin--sole heir to her ancestral lands--chooses to marry an aging French noble rather than Edward I's choice of...

---

When Darkness Falls

WHEN DARKNESS FALLS... In a windswept Scottish cemetery, Jade MacGregor's carefree vacation abroad is marred by a seemingly random tragedy. A year later, back home on a shadowy French Quarter street, she glimpses an oddly familiar face. Coincidence--...

---

Conquer the Night

Sir Arryn Graham had come to seek revenge against Kinsey Darrow for his bloody deeds against the Highland rebels. And he'd do it by claiming Darrow's bride, Kyra, for his own. But in the tangle of her lustrous hair and the emerald of her eyes, Arryn ...

---

Beneath a Blood Red Moon

A tale that sweeps the reader from the antebellum South to contemporary New Orleans, the dark, sensuous world of love and immortality -- of the beauty and the beast whom some call vampire... Maggie Montgomery, the owner of Magdalena's an elegant...

---

Come the Morning

In the days when Scotland lay under siege, King David sought loyal warriors who would fight with their blood and hearts. Waryk de Graham, the greatest of these fighters, was knighted Lord Lion, but his honored position as Scottish chieftain came with...

---

The King's Pleasure

SWEEPING FROM SCOTLAND's UNTAMED HIGHLANDS TO THE TOWER OF LONDON AND WAR-TORN FRANCE... TWO PEOPLE DESTINED TO LOVE IN A DIVIDED LAND. Danielle D'Aville was the ward of Edward III, sworn to obey the King's order to marry her enemy Adrien MacLachl...

---






---

No Other Love

Their fates first collide in the shadow of the Black Hills -- when Sabrina Connor, fleeing her stepfather's cruel tyranny, is tempted by the sweeter captivity of Sloan Trelawny's arms. Their lives entwine again in the Scottish highlands a world away ...

---

No Other Woman

The Highland night torments Lady Shawna MacGinnis with haunting dreams. The stunning Scottish lass can never forget it was she who, in the cause of clan loyalty, seduced David Douglas of Castle Rock -- and she who, in the heat of passion, inadvertent...

---

No Other Man

Skylar Connor was widowed before she met the man she married by legal proxy. Now she has come to the Dakota badlands for the home and goldmine left her by her late husband. But it is a painted savage who welcomes "Lady Douglas" to the Black H...

---

Branded Hearts

NO PLACE FOR A LADY A dark family secret and a dangerous destiny hold Ann McCastle to the unforgiving western frontier. A beautiful and tempestuous saloon keeper, she has dreams of vengeance to keep her strong -- until Ian McShane rides into town...

---

Knight of Fire

HE CONQUERED HER REALM... AND HER HEART With gentle words and sensuous kisses, the steel-eyed Norman invader, Bret D'Anlou, vanquishes beautiful, defiant Princess Allora of the Far Isle. But one love must ultimately be sacrificed in the treacherous ...

---

One Little Miracle

in Under the Mistletoe

En route to an unwanted wedding across the sea, a noble French beauty's fervent prayer for a Christmas miracle is answered -- when she is abducted by a bold and breathtakingly virile pirate......

---

Lovers and Demons

in Night Magic

Fleeing the unholy attentions of a creature of the night, a ravishing Confederate smuggler joins forces with a brave Yankee officer -- and discovers ecstasy in the arms of her handsome, virile enemy....

---

Bride of the Wind

WINDS OF DESTINY The daughter of a wealthy Virginia planter, innocent Rose Woodbine curses cruel fate for leading her to the court of the British King Charles -- and into an unwanted marriage with handsome and dangerous Lord Pierce Deforte, a man...

---

Vanquish the Night

in Bewitching Love Stories

A beautiful Texas innocent falls under the mesmerizing spell of a dashing, exotic immortal...and is resucued from etermal damnation by the rapturous power of love....

---

Damsel in Distress

A DAMSEL IN DISTRESS An enemy of ruthless and powerful noblemen who would usurp the English crown, beautiful headstrong heiress Katherine de Montrain is forced to marry for her own protection-vowing to wed but never to submit to her handsome virile ...

---






---

---

---

Emerald Embrace

Martise St. James journeyed to the brooding Scottish castle to uncover the secret of her friend's untimely death. Lord Bruce Creeghan was her late friend's husband, a man whose stormy eyes aroused Martise's darkest suspicions -- and wildest desi...

---

Princess of Fire

Amid the Furious Cry of Battle, a Private War of Passion Had Just Begun . . . Hastings; 1066. Clouds of war darkened the horizon as Saxons and Normans clashed with a vengeance. Yet another battle raged ... as two sparring hearts collided ... ...

---

Lie Down in Roses

A LOVE IN BLOOM HATH MANY THORNS LADY GENEVIEVE - proud and beautiful, she vowed to save the castle of Edenby through a single, dangerous act of passion - offering her hand in marriage to the invading enemy she despised... LORD TRISTAN - One of...

---

---

Blue Heaven, Black Night

Embraced by the darkness of night, she found heaven in his arms... Elise... Beautiful as a dream of Avalon, her eyes were the color of aquamarine gemstones; her hair of fire and gold, was the emblem of a shattering secret heritage locked within he...

---

Tomorrow the Glory

THE WOMAN She is Kendall Moore--a spirited southern belle as proud as she is beautiful, driven by a cruel marriage-bed betrayal to risk her life in a dangerous gamble for freedom... THE MAN He is Brent McClain--the Confederate agent who meet...

---
Complete Series List in Order
Graham
1) Come the Morning (Apr-1999)
2) Conquer the Night (Jul-2000)
3) Seize the Dawn (Feb-2001)
4) Knight Triumphant (Mar-2002)
5) The Lion in Glory (Jan-2003)
6) When We Touch (Jan-2004)
7) The Queen's Lady (Nov-2007)
No Other Trilogy
1) No Other Man (Nov-1995)
2) No Other Woman (Jun-1996)
3) No Other Love (Jul-1997)
Related Books
1) Princess of Fire (Jun-1989)
2) Knight of Fire (Dec-1993)
Multi-Author Series List
The Alliance Vampires
1)
Beneath a Blood Red Moon
(Oct-1999)
2)
When Darkness Falls
(Oct-2000)
3)
Deep Midnight
(Sep-2001)
4)
Realm of Shadows
(Oct-2002)
5)
The Awakening
(Oct-2003)
6)
Dead by Dusk
(Jan-2005)
Award-Winning Books by Shannon Drake
Princess of Fire
1989 RT Reviewers Choice Award -- Medieval Romance