Description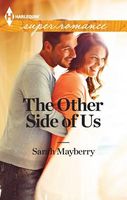 The making of a good neighbor

The best thing between Oliver Barrett and Mackenzie Williams is a fence. Ever since Oliver's new-neighbor gestures were met with unfriendly responses, he's decided to keep his distance. After all, he's in this seaside town to get his life on track again. That doesn't include working hard to get on Mackenzie's good side-no matter how intriguing she may be.

His intentions are put to the test, however, when his dog becomes infatuated with hers. The two crafty canines do their best to break

down the barriers between the properties. And where the dogs go...well, the humans must follow It doesn't take long for a powerful attraction to build between Oliver and Mackenzie. They soon discover that the worst of first impressions can lead to the best possible outcomes....
Full Synopsis
What Readers Are Saying
What do you think? Write your own comment on this book!
Write a Comment
Sweet, romantic and heartwarming. It starts with slamming doors, one promiscuous little dog and a hole riddled fence fence. This book was just one big feel good read. The characters are smart, articulate and carry some battle scars from the past that they are both trying to recover from. His are emotional hers are physical. They meet have good conversations, share comfort in each others company till something more starts to build. These adults act like adults and it is a very nice thing to read. There is sex, it is well written, realistic and very sexy.
A great book for sitting under a tree drinking tea and enjoying the relaxing tempo of this story.