Description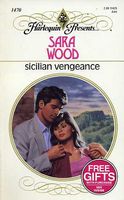 She would play along with him

As far back as Jolanda could remember, silvery-tongued Vito Velardi had done everything in his power to make her father's life hell--and she'd been hurt unbearably in the process.

So when Vito turned up out of the blue, she knew better than to take his words at face value. She'd hear him out--even if it meant getting hurt again when he revealed his true motives--because she had to find out what he was up to.

Jolanda couldn't deny the passionate bond between them, but this

time, she assured herself confidently, Vito wouldn't be able to string her along....
Full Synopsis