Description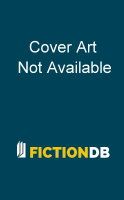 Original title: The Reluctant Orphan.

When Julian Dane's fiancee broke off their engagement because a severe injury had lessened his attractions for her, he said "I don't intend to remain in single blessedness... but this time I'll pick my wife from an orphanage and see that she has no preconceived ideas that interfere with mine."

From Blacker's Orphanage, he selected Jennet Brown, for his experiment in moulding a wife, a girl who seemed entirely suitable, and carefully set about moulding her to fit his ideal pattern.

But he had not allowed for Jennet's having a will of her own. But would Jennet play Galates to his Pygmalion, or had she hopes and dreams of her own?
Full Synopsis