Description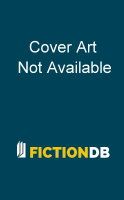 Lisa was an heiress. But to Charles, was she just spoilt child?

Holidaying in Scotland with David - the man she had always hero-worshipped, her cousin, guardian and now the man she was going to marry - Lisa could hardly believe it when she found herself virtually the prisoner of the dark, remote chieftain of a Highland Clan. It was, it seemed, an act of revenge on Charles Kintyre's part, for David had wronged his young ward Catrina, and Lisa's captivity - until David redeemed himself - was the price. Lisa was justly furious; but it

was a gentle captivity, and on the little mist-encircled island of Culoran she found the oppotunity to gain knowledge of herself and her own heart.
Full Synopsis