Description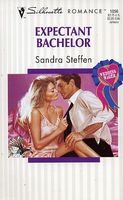 STRATEGY: Seduction
It was shocking but true. Demure schoolteacher Gina Jenson planned to seduce--and abandon--Taylor Harris, the most desirable bachelor in town. Donning a slinky red dress, letting her hair down, she tantalized Taylor, savoring the victory that was soon to be hers....

MISSION: Baby
With no time for romance, Gina was desperate for a baby to cherish. Handsome and honorable, Taylor was everything she wanted in a potential father. Everything but willing. For Taylor was on to Gina's bold proposition. And he issued a toe-curling, outrageously brazen proposal of his own....

WEDDING WAGER:
The Harris brothers bet they'd never say "I do." But their wager doesn't stand a chance against the forces of love.
Full Synopsis