Description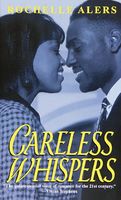 Whispers abound at Westgage Publishing where Dyana Randolph is the star reporter...murmurs about Dyana's relationship with the retiring editor-in-chief Michael...rumors that the magazine is about to go under...gossip that the new, talented and handsome editor-in-chief Nicholas is a tyrant determined to put the magazine back on top. Predictions are that Dyana and Nicholas won't see eye-to-eye about how to run the magazine.

"It's time you faced reality, Dyana. You're a beautiful and talented woman and the time for hiding is over."

His hand curved around her neck, pulling her head to his shoulder. Her arms slipped around his waist inside the jacket as she laid her cheek to his chest and counted the steady strong beats of his heart. Her senses were filled with him as her emotions spun out of control. Who was he?"
Full Synopsis
About the Book
Published:

Formats:

Print

Pages:

189

Purchase: