Description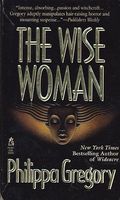 On the night that the soldiers burn the abbey that has been her refuge, beautiful young Alys flees across Bowes Floor to her childhood home: the wretched hovel of the wise woman Morach. Frightened by the black arts she once embraced, despising the grinding poverty, Alys yearns for escape ... and is summoned to the castle to treat the ailing, elderly Lord Hugh.

Seduced by the lavish world of the court, Alys slips away from her chaste vows, powerless to deny her furious, unbidden desire for the handsome young Lord Hugo even though it

was he who sacked the abbey. But Hugo has a wife, the voluptuous, barren Catherine, who watches Alys with shrewd suspicion and would not hesitate to accuse her of witchcraft. Desperate to control her own destiny, Alys makes a reckless grab for power, position, wealth, and safety. Unleashing the dark forces quivering within her, she calls upon all the powers of sex and magic to lure Hugo into an ecstasy he never imagined....
Full Synopsis