Description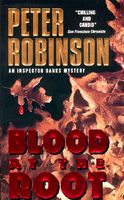 When the brutally beaten body of a young man is found in an ally, Eastvale's Detective Chief Inspector Alan Banks and his colleague, Detective Constable Susan Gay, have no choice but to lack up the three Pakistani youths who seemingly started it all after an argument in a pub. But they're out in no time and Banks is in big trouble with the Chief for risking a racial incident with the arrest. Ordered to run the investigation from his desk and leave the legwork to others, Banks' handes are tied and his temper is flaring.

But when disturbing facts start emerging about the victim, Banks can't simply sit at his desk--and he soon alinates himself from both the investigation and his own department. While his twenty-year marriage crumbles around him, he tries to make sense of a gray world grown ever more black and sinister, as he follows a treacherous trail of hate, greed, and twisted philosophy that leads to the darkest pits of a man's inhumanity to man.

Brilliant and exasperating by turns, Detective Chief Inspector Alan Banks inhabits a Yorkshire landscape colored in shades of gray where good and evil seldom conform to their comfortingly ordinary colors of black and white.
Full Synopsis
What Readers Are Saying
What do you think? Write your own comment on this book!
Write a Comment
Originally published in UK as "Dead Right"