Description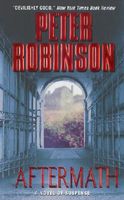 One phone call from a concerned neighbor has inadvertently led police to Terence Payne, the elusive serial killer known only as "Chameleon." Now the fiend is in custody, perhaps dying, and a long nightmare appears to be over at last. But is it? In Acting Detective Superintendent Alan Banks's mind too many questions remain unanswered at the chamber of horrors the press will dub the "House of Payne." Because the darkness has not yet lifted, the casualties are still mounting...and there are still monsters loose in the world.
What Readers Are Saying
What do you think? Write your own comment on this book!
Write a Comment
Number 35, The Hill appears to be an ordinary house with an ordinary couple living in it. Lucy and Terry Paine keep to themselves, but cause no problems to the neighbours. But no one knows what has gone on behind the closed doors of this house until what appears to be a domestic disturbance alerts a wakeful neighbour. When the police arrive (2 constables, a man and a woman) they see an injured woman upstairs, but they continue their search for the man by going downstairs. And then nothing is the same anymore for anyone touched by this house and its tragic existence. Banks and his team are on the trail of the Chameleon killer. Someone is abducting young teenage girls right from their neighbourhoods, and then these girls are never seen again. Number 35, The Hill has a lot of secrets, and once the police begin to uncover them, the world never seems the same again to any policeman or policewoman working this bizarre and tragic case. Peter Robinson crafts a wonderful story. Each one in this series seems to be better and more complex than the previous one. I love Alan Banks. A super-smart copper with an empathic soul.