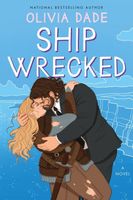 Newest Release
Bibliography:

14 Books - 3 Series

First Book:

December 2015

Latest Book:

November 2022

Rating:
Full Series List in Order
1 - Desire and the Deep Blue Sea (May-2019)
2 - Tiny House, Big Love (Sep-2019)
1 - Broken Resolutions (Dec-2015)
2 - My Reckless Valentine (Jan-2016)
3 - Mayday (May-2016)
4 - Ready to Fall (Jun-2016)
5 - Driven to Distraction (Jan-2017)
6 - Hidden Hearts (Jun-2017)
1 - Teach Me (Mar-2019)
Book List in Order:
14

titles
Broken Resolutions

/ Contemporary Romance

LOVE BETWEEN THE LINES Romance has never had a happy ending for librarian Penny Callahan, who could write the book on cheating, heartbreaking liars. So she's made a resolution: no men for the next twelve months. If she can just get through the ...

---

My Reckless Valentine

TEMPTATION FROM A TO Z Library manager Angie Burrowes is in trouble again. Her superiors have never approved of her unconventional methods, but the latest warning is serious -- another complaint from the administration or a patron, and she's fi...

---

Mayday

Passion Between The Stacks Helen Murphy loves her supportive family, her close-knit circle of friends, and her part-time job at the library. What she doesn't love: the fact that she's a thirty-six-year-old near-virgin who lives in her parents' hou...

---

Ready to Fall

/ Contemporary Romance

Love is never out of reach for the librarians of the Nice Country Library System...Sarah's charm and humor are perfectly suited to a beach read. -- Publishers Weekly Elementary school teacher and part-time librarian Sarah Mayhew has the perfect p...

---

Driven to Distraction

IF THE BOOKMOBILE'S ROCKING . . . Constance Chen is not the demure kind of librarian. Sure, her high-horsepower ride is Big Bertha the Bookmobile, but Con swears a blue streak, does her own home improvement, and wears steel-toed boots. She has a...

---

Hidden Hearts

AN ADMIRER WITH A SECRET . . . Mary Higgs could be the poster girl for the buttoned-up librarian. She follows the rules. Stays 'til closing. Her kindness and dedication to her patrons are legendary. But those patrons have no idea what she's typin...

---

Teach Me

Their lesson plans didn't include love. But that's about to change...

When Martin Krause arrives at Rose Owens's high school, she's determined to remain chilly with her new colleague. Unfriendly? Maybe. Understandable? Yes, since a loathsome...

---

Desire and the Deep Blue Sea

They're pretending. Until they aren't.

Thomas McKinney has never wanted a woman the way he wants Callie Adesso. Since she started working alongside him at the Colonial Marysburg Research Library, he's spent his desk shifts fumbling pencils, ...

---

Tiny House, Big Love

On camera. Up close. In denial--but not for much longer...After a relationship gone bad, Lucy Finch is leaving everything behind. Her old home, her old job, her old insecurities. Even Sebastián Castillo, her protective but intensely ...

---

---

---

Spoiler Alert

Olivia Dade bursts onto the scene in this delightfully fun romantic comedy set in the world of fanfiction, in which a devoted fan goes on an unexpected date with her celebrity crush, who's secretly posting fanfiction of his own. Marcus Caster-R...

---

All the Feels

Following Spoiler Alert, Olivia Dade returns with another utterly charming romantic comedy about a devil-may-care actor -- who actually cares more than anyone knows -- and the no-nonsense woman hired to keep him in line. Alexander Woodroe has it a...

---

Ship Wrecked

After All the Feels and Spoiler Alert, Olivia Dade once again delivers a warm and wonderful romantic comedy about two co-stars who once had an incredible one-night stand -- and after years of filming on the same remote island, are finally ready to yi...

---

Sweetest in the Gale: A Marysburg Story Collection

3 stories + 3 couples = 6 lonely hearts finding happily-ever-after at last.Sweetest in the Gale: Much ado about love...Candy Albright has always stomped confidently through the halls of Marysburg High, passionate and loud and entirely devoted to ...

---
Frequently Asked Questions (FAQ)
Olivia Dade has published 14 books.
Olivia Dade does not have a new book coming out soon. The latest book, Ship Wrecked, was published in November 2022.
The first book by Olivia Dade, Broken Resolutions, was published in December 2015.
Yes. Olivia Dade has 3 series.