Description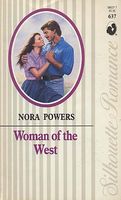 DOUBLE IDENTITY

Getting herself a job as a rodeo clown was the only way Hope Crenshaw could raise enough money to save her ranch. But not one rodeo owner in Montana would risk hiring a young widowed mother--it was just too dangerous. Still, life on the prairie had taught Hope never to give up, and disguised as a man, she landed herself a job--and a sexy boss in a Stetson to boot!

Rodeo producer Pete Hamilton wasn't fooled for long. He knew that under the stage makeup and floppy pants was a beautiful, determined woman.

"Hobie the Clown" was too good to fire--and Pete suddenly found himself playing along . . . and falling hard for this lovely woman of the West.
Full Synopsis