Description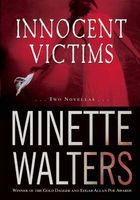 Chickenfeed
As part of World Book Day 2006, Minette Walters took part in the Quick Reads initiative, designed to encourage developing readers and adult learners as they explore the exciting world of books. Chickenfeed, Walter's contribution, is a crackling tale based on the true story of the 'chicken farm murder' that took place in Blackness Road, Crowborough, East Sussex in December, 1924.
Although Norman Thorne never confessed to killing his girlfriend Elsie, he was tried and hanged for the crime. Minette's fictionalised account of their relationship is told from the points of view of both Elsie and Norman, from the time of their first meeting at chapel when Norman is 18 and Elsie is 22, until the eve of Norman s trial for her murder just over four years later.
In the real-life case, an exchange of letters between the lovers, in which Elsie told Norman that she was pregnant, formed part of the evidence that suggested Norman's motive for murder. When the lovers grow apart, Elsie creates a fantasy to replace the reality of their fractured relationship. Meanwhile Norman has fallen for another woman yet cannot bring himself to tell Elsie that he no longer wants to marry her. Burrowing deep into an English legend, Walters creates a suspenseful tale of fiction based in fact, leaving it to the reader decide whether Norman was guilty of the heinous crime.
The Tinder Box
In the small village of Sowerbridge, Patrick O'Riordan has been arrested for the brutal murder of elderly Lavinia Fanshaw and her live-in nurse, Dorothy Jenkins. As shock turns to fury, the village residents form a united front against the O'Riordan family, while friend and neighbour Siobhan Lavenham remains convinced that Patrick has fallen victim to a prejudiced investigation. Jeopardizing her own position within the bigoted community, Siobhan stands firmly by his family in defense of the O'Riordan name.
Yet when terrible secrets about the O'Riordans' past are revealed, Siobhan is forced to question her loyalties. Could Patrick be capable of murder after all? Could his family's tales of attacks be devious fabrications? And if so, what other lies lurk beneath the surface of their world? As the truth unravels, it becomes clear that beneath a cunning facade, someone's chilling ambition is about to ignite.
Praise for "Innocent Victims"
"Fans of Edgar-winner Walter will welcome this collection... the poignant "Chickenfeed," based on an infamous 1924 murder case in East Sussex. And] " The Tinder Box," a compelling tale of prejudice and gossip where] everything falls into place to produce a shockingly different picture than expected."-"Publishers Weekly"
"Walters is a Gold Dagger and Edgar award winner (among other honors), these two works were both No. 1 best sellers in the UK, and you were wondering whether to purchase?" -"Library Journal"
""The Tinderbox" question of whether the execution of a man was justified is never answered in the novella "Chickenfeed," and since this is based on a real criminal case, it makes it all the more fascinating."-"Washington Times""
Full Synopsis