Description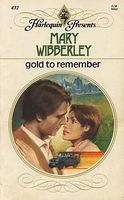 She would never be part of his world

Janna had been raised in South America by a loving father, but now she was alone--until Luke Hayes-Ross walked into the tavern where she was working. With him her passage to England--and the possibility of finding a family--was assured.

Those few days in South America with Luke transformed Janna's innocent, grateful feelings for him into a woman's love and a woman's passion.

For a few precious days Luke was hers--and England and his fiancee were thousands of miles

away. In despair, Janna wondered how close they were to his heart ....
Full Synopsis